Library notes

Send a link to a friend

[June 01, 2012] Summer Reading Program May 29-July 21

The theme for the Lincoln Public Library Summer Reading Program is "Reading Is So Delicious!" The main program for preschoolers and grade school children runs from May 29 through July 21. Along with reading for prizes, the library offers weekly story times for children ages 6 months through 2 years, 3 to 4 years, and 5- to 7-year-olds, which requires a separate sign-up and space is limited.

Sign-up week for the reading program is May 29 through June 2, when there will be food-themed games for the kids. If you are unable to come to the library that week, come in as soon as possible to allow the most time to read and participate in all the activities. All library activities are free and open to the public; however, advance registration is required for accurate planning.

The reading program for teens runs from June 4 through July 14.

The Lincoln Public Library is located at 725 Pekin St., with adult nonfiction and reference materials in the historic Carnegie Building. The Annex directly behind houses adult fiction and the Youth Services Department.

All library events are free and open to the public. Online, visit www.lincolnpubliclibrary.org.

Hours are Mondays, Wednesdays and Fridays, 9 a.m.-5 p.m.; Tuesdays and Thursdays, 9 a.m.-7 p.m.; and Saturdays, 9 a.m.-1 p.m.

Phone 217-732-8878 for adult services and 217-732-5732 for youth services.
Craft classes
Craft classes this summer for 8- to 12-year-olds will be on Thursdays at 2 p.m. Sign-up is no more than one week in advance, either in person or call 732-5732. Space is limited.
June 7 -- Surprise spills

June 14 -- Salt painting

June 21 -- Pasta patterns

June 28 -- Kiln creations
Thursday family events
Entertainment each Thursday is at 10 a.m. Sign-up is no more than one week in advance, either in person or call 732-5732.
June 7 -- Magic with Rick Eugene

June 14 -- Cold-blooded creatures

June 21 -- Twisted Bo-Kay

June 28 -- Music with Mike Anderson
Miss Lou's blog
Louella Moreland, youth services librarian, has a blog that can be accessed through the library website. She lists the library's new books for children and young adults and introduces library programs. Tell her your ideas and suggestions. You can also view videos and pictures of library programs.
Closing
The library will be closed July 4 for Independence Day.
Circulation news
Paperback exchange -- A paperback exchange for oversized paperbacks is now available in the Annex.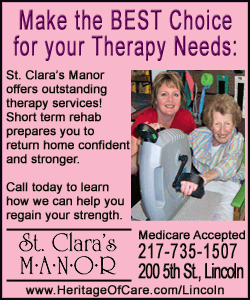 Gift certificates -- Need a gift idea? You can purchase a one-year library card for an individual or complete family living outside the library district. The library will provide a gift certificate for presenting, and the recipient can bring it in, along with a photo ID and proof of address, to receive their very own library card.
Book clubs -- The circulation desk in the Annex is collecting reading lists for all the book clubs in the area. So if you can't remember what you read or what you are supposed to read, we have you covered. Drop off your lists at the circulation desk, or e-mail April Jensen, circulation manager, at apriljensen4@gmail.com.
Going away on a trip? The circulation staff can put a hold on any outstanding requests you may have so you get them when you return. Just stop by and let the staff know your traveling dates.
Library on the Go
The library website has a link to a feature called Library on the Go. This is an online database of items accessible through many devices -- computer, mobile-portable units and e-readers. Access through your Kindle is now available. Log in with your Lincoln Public Library District card number and search for books, music or movies to download and enjoy.
[Text from file received from Marlene Perry, Lincoln Public Library]