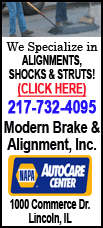 The downgrades late Thursday ultimately are a measure of Moody's view on the ability of the banks to repay their debts. The ratings agency also cut its ratings on Barclays, Deutsche Bank and HSBC, some of the largest banks in Europe, a region fighting to contain a government debt crisis.
The banks "have significant exposure to the volatility and risk of outsized losses inherent to capital markets activities," Moody's global banking managing director Greg Bauer said in a statement outlining the rational for the downgrades.
The behemoth banks are all major players in the global stock and bond markets, which have become extremely volatile. However, Bauer noted that some of the banks, including JPMorgan Chase and HSBC, have reliable buffers in more stable businesses that could act as "shock absorbers" during a crisis.
Moody's had said in February that it was considering downgrading the ratings of major banks in the U.S. and in Europe.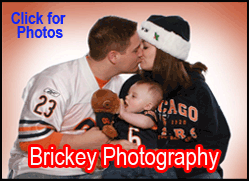 A downgrade usually means banks will have to pay more for its debt. Investors demand higher interest for riskier debt, which is what the downgrades represent. However, with interest rates already at rock-bottom levels, the lower ratings may not significantly affect the cost of funding for the banks.
The stock market has also priced in any negative impact from the ratings downgrades, according to Bert Ely, a banking consultant in the Washington, D.C. area. "They've been telegraphing this thing for months," he said.
In a sign that investors were taking the news in stride, stocks of major U.S. banks rose in afterhours trading. Moody's made its announcement after regular stock trading had closed.
Morgan Stanley rose the most, 3.2 percent, gaining 45 cents to $14.41. JPMorgan Chase & Co. rose 38 cents to $35.89 and Bank of America Corp. rose 6 cents to $7.88.
Citigroup Inc. said it "strongly disagrees" with Moody's assessment. Citi said it doesn't believe the downgrade will impact its funding costs because the ratings actions have already been expected by the market and its business partners have included them in their analyses.
Morgan Stanley also disagreed with Moody's, saying it did not think the ratings agency had fully considered the actions the bank has taken to shore up its finances.
The downgrades come at a time of great uncertainty in the global economy. Europe's currency union is under threat, the U.S. economy is slowing and the red-hot economies of India, Brazil and China are cooling.