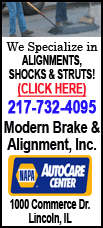 On Thursday, two Goldman Sachs analysts essentially advised clients to bet that the stock market will keep going down.
In a research note, Noah Weisberger and Aleksandar Timcenko recommended shorting the Standard & Poor's 500 index, a key measure of the overall stock market. When investors short a stock, they are betting that its price will fall.
The note was released at 10:46 a.m., when the S&P 500 was trading around 1,350, down six points for the day. By late afternoon, as the Goldman note made its rounds, the S&P fell to 1,330, down 26 points, or 2 percent. The Dow Jones industrial average fell more than 200 points.
The Goldman analysts cited a 10 a.m. report from the Philadelphia branch of the Federal Reserve, which showed a sharp contraction in manufacturing in the Northeast, and said it "provides further evidence that weakness has extended into June."