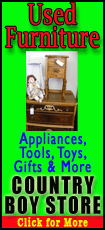 McClendon, who remains CEO and president, was stripped of his chairmanship after a series of corporate governance issues angered investors. The issues included a report that McClendon took a personal loan from a company that was doing business with Chesapeake.
In McClendon's place, Chesapeake appointed Archie Dunham, a former ConocoPhillips chairman, as an independent non-executive chairman. Dunham, 73, has no prior relationship with Chesapeake.
"Archie is extraordinarily well regarded both inside and outside of the industry, and we are confident he is the right person to lead our board," McClendon said.
Dunham is a veteran industry executive and has served on major corporate boards for three decades. He was chairman, president and CEO at Conoco Inc. He oversaw Conoco's separation from DuPont in 1998 and helped negotiate its merger with Phillips Petroleum Co. in 2002. He currently serves on boards of Union Pacific Corp. and Louisiana-Pacific Corp.
Chesapeake also appointed four new directors that were chosen by the company's biggest investors. They are:
Bob Alexander, 78, founder and former chief executive of Alexander Energy Corp.;

Vincent Intrieri, 55, senior managing director at Icahn Capital LP. Intrieri also is chairman of CVR Energy Inc., and serves on the boards of Federal-Mogul Corp. and Dynegy Inc.;

R. Brad Martin, 60, who also serves on the boards of FedEx Corp., First Horizon National Corp. and Dillard's Inc.;

Frederic Poses, 69, CEO of Ascend Performance Materials.
The new board must work to reassure investors who have seen Chesapeake's share price drop 34 percent in the past year.