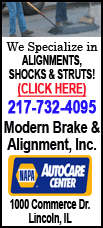 1. SANDUSKY JURORS ASK TO REHEAR TESTIMONY
When jurors resume deliberations at 9 a.m., what Mike McQueary and Dr. Jonathan Dranov said on the witness stand will be the focal point in the child molestation case of the former Penn State assistant football coach.
2. MOODY'S LOWERS CREDIT RATINGS ON BIG BANKS
The ratings agency is concerned whether Bank of America, JPMorgan Chase and Goldman Sachs and others are able to repay their debts during times of crisis.
3. KING JAMES GETS HIS RING
NBA finals MVP LeBron James and Miami beat Oklahoma City 121-106, winning the series in five games and giving the Heat their second championship and James his first after nine years in the league.
4. PUBLIC EVENLY SPLIT ON GAY MARRIAGE
An AP poll finds that President Barack Obama's endorsement of gay marriage did little to shift the nation's views on the subject. The survey also indicates that the president succeeded in firing up his core supporters on social issues.
5. OBAMA POISED TO WOO LATINO LEADERS
The president is basking in the aftermath of his breakthrough directive on illegal immigration and pressing his jobs agenda before Hispanic leaders in Lake Buena Vista, Fla., at 1:40 p.m.
6. A LIFELINE FOR OWN
Oprah Winfrey, the former queen of daytime TV, is trying to resurrect her fledging cable network with a series of big-name interviews for her show, "Oprah's Next Chapter."