Since Breivik has admitted to the bomb-and-gun attacks on July 22, the self-styled anti-Muslim militant's mental state has been the key focus of the 10-week trial.
Nevertheless, Breivik's defense lawyer Geir Lippestad requested that the 32-year-old Norwegian be acquitted or given the mildest possible prison term for the country's worst peacetime massacre. The plea for acquittal was made out of principle, without any realistic chance of success: Breivik claims he acted in defense of his nation and that the killings were therefore justified.
In his closing arguments, Lippestad reiterated that Breivik accepts that he set off a bomb outside a government high-rise and then gunned down dozens of teenagers at a Labor Party youth camp in the way that the attacks were described in court.
"That little, safe Norway would be hit by such a terror attack is almost impossible to understand," Lippestad said. And that helps explain why psychiatric experts reached different conclusions about Breivik's mental state, he added.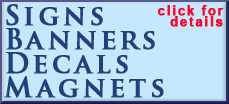 Lippestad tried to prove to the court that Breivik's claims of being a resistance fighter in a struggle to protect Norway and Europe from being colonized by Muslims are not delusional, but part of a political view shared by other right-wing extremists.
He also refuted assertions by one team of psychiatrists that the driving force behind Breivik's attacks was a psychotic impulse to kill, rather than a political ideology.
"July 22 was an inferno of violence," Lippestad said. "But we must also look at how he carried out the attacks to see whether it was violence in itself or radical politics that was the cause."
"He realized that it is wrong to kill but he chose to kill. That's what terrorists do," Lippestad said. "The ends justify the means. You don't understand this if you don't understand the culture of right-wing extremists."
When Breivik talks about a civil war he's not fantasizing about tanks and soldiers in the forest, but referring to a low-intensity struggle he believes will last for 60 years, Lippestad said.