From around the world, small donations for Karen Klein poured into the crowd-funding site indiegogo.com, at one point crashing the site and pulling in a staggering $443,057 by early Friday.
At the same time, police in the Rochester suburb of Greece, N.Y., were stepping up patrols around the houses of the middle-schoolers accused of taunting her. Police didn't name the boys but their purported identities leaked out on the Web.
Greece Police Capt. Steve Chatterton was compelled to warn against vigilante justice. One boy received more than a thousand death threats and commenters online were clear -- and sometimes venomous -- in their desire that the boys be severely punished.
"A threat for a threat does not make the situation better," Chatterton said at a news conference Thursday afternoon.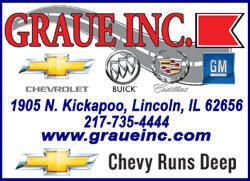 The verbal abuse was captured in a 10-minute cellphone video recorded Monday by a student of Athena Middle School and later posted to YouTube. The video shows Klein trying her best to ignore the stream of profanity, insults and outright threats. One student taunted: "You don't have a family because they all killed themselves because they don't want to be near you."
Klein's oldest son killed himself 10 years ago.
Eventually, she appears to break down in tears.
The swell of support for Klein follows a recent surge in awareness of bullying that has brought the issue from the classroom to the stage and screen to the White House. Bullying expert Stephen Birchak, a professor of counseling at Albany's College of Saint Rose, said the enormous flow of money for Klein is no surprise given the shame we feel as a society over the incident.
The stickier question is: How could the students be so cruel?
Birchak noted that the kids are growing up in a world of harsh political debates and reality TV shows in which berating people is part of the entertainment. Meanwhile, taking videos of people in humiliating situations and sharing the images has become all too normal among many adolescents, "Kids are growing up saying, 'OK, this is how you treat your fellow human being and it's OK to do those things,'" he said.
Police said Klein does not want the boys to face criminal charges, partly because of the storm of criticism leveled at them.
Klein told NBC's "Today" show Thursday that it took "a lot of willpower" not to respond to the jeers from the four boys riding the bus operated by the Greece Central School District.