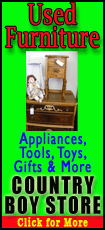 The explosions, timed within minutes of each other, came at midmorning in the open-air market in the mostly Shiite Muslim neighborhood of Husseiniyah in the northeast part of Baghdad.
The bloodshed highlights the struggle the Iraqi leadership and security forces face in defeating al-Qaida-linked insurgents hoping to destabilize the government and stoke tensions between Shiite and Sunni Muslim communities. The government itself is deadlocked over sectarian-tinged political conflicts.
Mohammed Hussein al-Jizani said he was haggling with customers in his shoe store in the open-air market, where stalls line the streets, when he heard a loud blast and ran outside.
"Three minutes later, there was a second explosion as people and policemen were rushing to the site of the first bomb," al-Jizani said. "The evil insurgents chose the best time to attack, because the market is usually busy on Fridays with young people gathering to sell and buy birds." There is a pet market nearby.

There was no immediate claim of responsibility.
The blasts killed at least 14 people and wounded 106, a medical official said. He spoke on condition of anonymity because he was not authorized to release the information.
More than 150 Iraqis have been killed this month in bombings and shootings that have mostly targeted Shiite Muslims and government security forces. It has been the deadliest month since the last American troops withdrew six months ago.
Two other attacks Friday killed four Iraqis.
In the city of Samarra, 100 kilometers (60 miles) north of Baghdad, officials said a bomb exploded in a car parked near the entrance of the Shiite al-Askari shrine, killing one pilgrim and injuring 13 other people.
The shrine was the site of a huge explosion in February 2006 that sheared off its golden dome and immediately ignited fierce sectarian fighting between Sunnis and Shiites across Iraq.
Also, gunmen opened fire on a police checkpoint in western Baghdad, killing three officers, a police official said.
Officials and experts fear the surge in violence may signal Iraq's descent into a failed state, despite billions of dollars in foreign aid and years of security assistance from U.S. troops. While violence is nowhere as widespread as it was just five years ago, when multiple sectarian killings threatened to push the country into civil war, deadly bombings and shootings still happen around the country nearly every day.