Germany's Angela Merkel, Francois Hollande of France, Spanish Prime Minister Mariano Rajoy and host Mario Monti of Italy will get together to push for consensus to give momentum to a crucial summit of European Union leaders in Brussels on June 28 and 29.
Monti has warned of severe consequences for the 17 countries that use the euro and the world economy if next week's summit fails.
`'A large part of Europe would find itself having to continue to put up with very high interest rates, that would then impact on the states, and also indirectly on firms. This is the direct opposite of what is needed for economic growth," Monti said in an interview with five European newspapers published Friday.
Without a successful outcome at the summit `'there will be progressively greater speculative attacks on individual countries, with harassment of the weaker countries."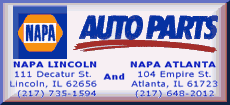 Among the items on the agenda are a proposal by Monti to use Europe's emergency bailout fund to buy up countries' debt on the open market. This would bring down borrowing costs for countries like Spain and Italy. Other items to be discussed include plans to develop cross-border banking supervision and a possible tax on financial transactions, a government source said on condition of anonymity, because the issues are in flux.
The meeting caps an intense week for Europe, in which markets have been roiled on fears that the region's governments will not come up with adequate measures to fight the debt crisis and that Spain and Italy might soon need bailouts that the rest of the eurozone could not afford.
Borrowing costs for Spanish debt have skyrocketed after its government acknowledged that its banks would need a bailout. Monti, meanwhile, has insisted Italy, the eurozone's third-largest economy, needs no assistance of any kind. However markets are worried that should the Italian economy slow down any further, it would not be able to maintain its massive debt burden on its own.
Friday's meeting will take place amid worldwide fears that an economic crack-up in Europe could drag down the entire global economy. Europe is a substantial trading partner with the rest of the world. Any deep recession in Europe will be felt in the order books of other leading economies -- including the U.S.
The head of the International Monetary Fund warned Thursday night that the euro is under "acute stress" and urged leaders to consider measures including jointly issuing debt to alleviate the pressure on the region's debt-stricken members.