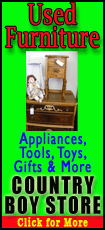 What Romney glossed over Thursday before the National Association of Latino Elected and Appointed Officials was how difficult some of those changes could be. Some already have been tried, with little or no success. Here's a closer look at his immigration assertions and how they match up with the facts:
ROMNEY: "As president, I'd reallocate green cards to those seeking to keep their families under one roof. And we will exempt from caps the spouses and minor children of legal permanent residents. And we will eliminate other forms of bureaucratic red tape that keep families from being together." He added: "And if you get an advanced degree here, we want you to stay here. So I'd staple a green card to the diploma of someone who gets an advanced degree in America."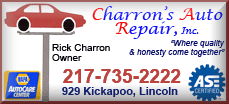 THE FACTS: It's unclear whether Romney would have the authority if elected president to change the way green cards are issued, or whether he would need help from Congress. It is Congress that sets the annual limits for visas for foreigners who have advanced degrees in certain fields of science, math and other professions. Lately, Republicans and groups representing U.S. workers have blocked legislative attempts to increase those limits.
Advocates for immigration reform have long argued that the president can use executive powers to relax or change various immigration regulations. President Barack Obama has done that twice in the last year. First, he allowed prosecutors discretion to focus deportation of illegal immigrants on those with a criminal record or who otherwise pose a threat. Last week, he announced plans to stop deporting many young illegal immigrants brought to the United States as children who have not committed a crime in the U.S. and to grant them work permits.
Republicans have argued that Obama stretched his authority, but Romney seems to be suggesting he, too, could act alone for broad changes.
And Romney's proposal for keeping educated foreigners in the U.S. isn't original. Obama, in a May 2011 immigration proposal, called for "encouraging foreign students to stay in the U.S. and contribute to our economy by stapling a green card to the diplomas" of those with advanced science, technology, engineering and math degrees.
ROMNEY: "I will work with states and employers to update our temporary worker visa program so that it meets our economic needs."
THE FACTS: Temporary and seasonal workers are considered a necessity for the U.S. agriculture industry, but importing legal workers has proved difficult. The Labor Department's visa program for temporary seasonal workers has long been viewed as costly, cumbersome and inefficient.
Several attempts to overhaul it that included a path to legalization for the workers have been blocked in Congress. Republicans have repeatedly said that any immigration bill offering a path to legalization would not win their support.