Not that one two summers ago, the welcoming rally where he boasted of multiple titles, perhaps without realizing how hard it would be to win just one.
He dreamed of this moment, with teammates surrounding him and the NBA championship trophy beside him.
"You know, my dream has become a reality now, and it's the best feeling I ever had," James said.
James had 26 points, 11 rebounds and 13 assists, leading the Miami Heat in a 121-106 rout of the Oklahoma City Thunder on Thursday night to win the NBA Finals in five games.
Ripped and ridiculed for the way he announced he was leaving Cleveland and taking his talents to South Beach, it's all worth it now for James.
Best player in the game. Best team in the league.
And now, NBA champion.
"I'm happy now that eight years later, nine years later since I've been drafted, that I can finally say that I'm a champion, and I did it the right way," James said. "I didn't shortcut anything. You know, I put a lot of hard work and dedication in it, and hard work pays off. It's a great moment for myself."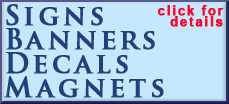 And for his teammates, who watched the Dallas Mavericks celebrate on their floor last year.
James left the game along with Dwyane Wade and Chris Bosh for good with 3:01 remaining for a round of hugs and the start for a party he's been waiting for since arriving in the NBA out of high school as the No. 1 pick of the 2003 draft. James hopped up and down in the final minutes, shared a long hug with opponent Kevin Durant, and then soaked in the "MVP! MVP! chants during the raucous postgame.
"I wanted to become a champion someday," James said. "I didn't know exactly when it would happen, but I put in a lot of hard work."
He was a choker last year, the guy who came up small in the fourth quarter, mocked for "shrinking" in the moment while playing with what he called "hatred" in trying to prove his critics wrong.
He came to Miami seeking an easier road to the finals but found it tougher than he expected, the Heat coming up empty last year and nearly getting knocked out in the Eastern Conference finals this time by Boston. Facing elimination there, James poured in 45 points on the road to force a Game 7 and the Heat won it at home.
"It was the hardest thing I've ever done as a basketball player," James said. "You just put a lot of hard work into it and you hope that one day it will pay off for you."
This time, with a chance to clinch, the Heat took control in the second quarter, briefly lost it and blew the game open again in the third behind their role players, James content to pass to wide-open 3-point shooters while the Thunder focused all their attention on him.
The disappointment of losing to Dallas in six games a year ago vanished in a blowout of the demoralized Thunder, who got 32 points and 11 rebounds from Durant.
Bosh and Wade, the other members of the Big Three who sat alongside James as he promised titles at his Miami welcoming party, both had strong games. Bosh, who wept as the Heat left their own court after losing Game 6 last year, finished with 24 points and Wade scored 20. The Heat also got a huge boost from Mike Miller, who made seven 3-pointers and scored 23 points.
That all made it easier for James, the most heavily scrutinized player in the league since his departure from Cleveland, when he announced he was "taking his talents to South Beach" on a TV special called "The Decision" that was criticized everywhere from water coolers to the commissioner's office. James has said he wishes he handled things differently, but few who watched the Cavs fail to assemble championship talent around him could have argued with his desire to depart.
In Miami he found a team that didn't need him to do it alone, though he reminded everyone during this sensational postseason run that he still could when necessary. He got support whenever he needed it in this series, from Shane Battier's 17 points in Game 2 to Mario Chalmers' 25 in Game 4.
In the clincher it was Miller, banged up from so many injuries that he limped from the bench to scorer's table when he checked in. He made his fourth 3-pointer of the half right before James' fast-break basket capped a 15-2 run that extended Miami's lead to 53-36 with 4:42 remaining in the first half.