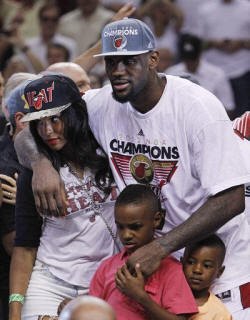 5 things from Game 5 of the NBA finals
By AP's Tim Reynolds

Send a link to a friend
[June 22, 2012] MIAMI (AP) -- And it's over. The Miami Heat have captured their second title, the first for LeBron James, and the offseason has officially arrived. But first, a look back at five things we're talking about after Game 5 of the NBA finals: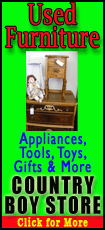 LEBRON CAN WIN: Simply put, LeBron James is now a champion. And with a triple-double in the final game of the season, no less. He's the MVP, he's the finals MVP, he's the best player on the best team in the world. The season was his, by all possible measures. There were nine votes cast for the MVP of the series. He got all nine. The series was closer than it seemed, but there was no question who the best player in the series was. It's the 14th time a player has won the regular-season and finals MVP award in the same season.
___
WHAT NOW FOR MIAMI? A parade, then the draft, then some decisions to make. Mike Miller is talking about retirement, though some around him insist that it's not plausible that Thursday was his last NBA game. The roster will change, of course. And training camp is about three months away. It'll fly, but that's a nice problem to have when you know you have LeBron James, Dwyane Wade and Chris Bosh are coming back to defend a championship.
___
WHAT NOW FOR OKC? A young team saw what it takes to win a championship. And Dwyane Wade boldly predicted that the Heat will see the Thunder again in another finals. Oddsmakers in Las Vegas said Thursday night that they're the odds-on choices to get there next year, but really, when doesn't a title series immediately lead to talk of a rematch? Kevin Durant will get better from this loss. So will Russell Westbrook. So will James Harden. Scott Brooks probably will, too. Be afraid, Western Conference.
___