Favorites coming into the series, Durant and the Oklahoma City Thunder fell in Game 5 of the NBA Finals on Thursday night, Miami finishing off its run to a championship by beating the Thunder 121-106.
Oklahoma City's 11-point win in Game 1 is long forgotten and irrelevant now, considering that for the first time in more than three years the Thunder have lost four straight games. At the absolute worst time, on the absolute biggest stage, no less.
"When you play against the best, you learn," Thunder coach Scott Brooks said.
Durant had 32 points and 11 rebounds, and Russell Westbrook finished with 19 points for the Thunder, though Westbrook's night -- one game removed from a 20-for-32 performance from the field -- came with 4-for-20 shooting. They came out with 4:44 left, the outcome long decided, the Heat fans going delirious.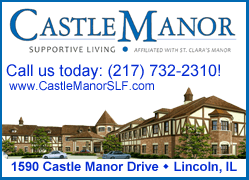 "We made it to the finals, which was cool for us, but we didn't want to just make it there," said Durant, who gave James a long embrace on the court as the final seconds of the season ticked away. "Unfortunately we lost, so it's tough. It's tough, man. That's the only way I can explain it. But as a whole, I'm proud of the guys on how we fought all season."
James Harden scored 19 points and Derek Fisher added 11 for the Thunder.
Down 10 at the half, the Thunder cut the deficit in half by the time the third quarter was a minute old. It was the last gasp of the season -- Miami put the game, and the title, away with a 34-13 burst that pushed the lead to 93-67 on a three-point play by Dwyane Wade with 1:23 left in that pivotal quarter.
Mike Miller connected on his sixth 3-pointer of the night, and Miami's 13th, on the first possession of the fourth quarter. Miller would soon add another, for good measure.
From that point, the clock wasn't ticking down time left in the game. It was ticking down the time left in Oklahoma City's season.
"We know what this feeling feels like," Westbrook said. "We'll remember this feeling, and that will push everybody in the summer, just try to keep everybody going and keep everybody's heads up."
The Thunder came in saying they had to have that proverbial Game 7 -- win or else -- mentality.
Apparently, they chose else.
"You hate to go home and not win the whole thing. ... We lost to a team that played better than us in four of the five games," Brooks said.
Even though it was a five-point game after one quarter, a 10-point game at the half and still a two-possession game early in the third quarter, the Thunder simply did not have enough answers for the barrage that came from Miami.