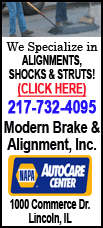 McDonald (6-3) continued his breakthrough season by allowing one run, six hits and no walks with five strikeouts, lowering his ERA to 2.19. He has allowed one run or fewer in nine of his 14 starts this season.
Jones had an RBI single in the first inning and a two-run homer that made it 8-1 in the seventh. Pedro Alvarez added a shot that traveled an estimated 435 feet to right-center two batters later. Rod Barajas had a two-run homer in the sixth.
Pittsburgh's Andrew McCutchen came up a home run short of the cycle, scoring two runs and driving in three.
The surging Pirates have won seven of their past eight series and four consecutive series at home. They moved within two games of first-place Cincinnati in the NL Central.
Justin Morneau had two hits for the Twins, who have lost six of eight.
Winners of 10 of its past 12 at home, Pittsburgh rebounded from a loss Wednesday by pounding out 12 hits. Jones, Alvarez and Alex Presley all had two.
With two outs in the first, McCutchen tripled to right-center just past the diving Ben Revere. He scored when Jones followed with an infield single off Minnesota starter Liam Hendriks.
An inning later, McCutchen came up with the bases loaded and two outs and hit a similar hard, deep liner. This time, he pulled it to left for a three-run double.
Barajas snapped an 0-for-13 slump with his seventh homer that followed Alvarez's leadoff single in the sixth.