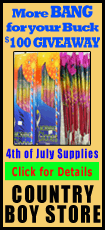 Clicks were "approaching 450,000 uniques," magazine spokeswoman Natalie Raabe said Friday, citing data from Omniture.
The piece, which first appeared on TheAtlantic.com website Wednesday at 9 p.m., also had more than 75,000 Facebook recommendations, not counting links on private Facebook pages where individuals engaged in heartfelt debate about work-life balance.
"I knew this was going to resonate," said Slaughter in a phone interview, but "I did not expect it to go viral quite this fast."
Slaughter, 53, served as the first female director of policy planning at the U.S. State Department in Washington D.C. from January 2009 to February 2011. She commuted home to Princeton, N.J., on weekends while her husband, Andrew Moravcsik, a professor at Princeton, served as primary caregiver for their two boys.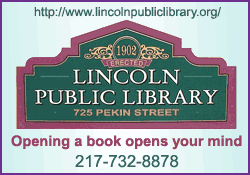 In the article, she recalls a glamorous reception she attended with the Obamas and other VIPs where she couldn't stop thinking about her 14-year-old son, "who had started eighth grade three weeks earlier and was already resuming what had become his pattern of skipping homework, disrupting classes, failing math, and tuning out any adult who tried to reach him."
Eventually Slaughter left the State Department to resume her career as an academic at Princeton because, she wrote, "of my desire to be with my family and my conclusion that juggling high-level government work with the needs of two teenage boys was not possible." (Her son, she says, is now doing fine.)
While the challenges of being a working mother are not exactly news, Atlantic editor-in-chief James Bennet said the magazine was certain Slaughter's story would generate a strong response. "Every family experiences this struggle and every generation has to grapple with it anew," he said. "We're a long way from solving this and I think Anne-Marie has contributed a lot to a new way to think about the problem and how to address it.
Slaughter spoke Friday by phone about the story.
AP: Describe the response to the story.
Slaughter: I've just been bowled over by the powerful things women have been writing me and men too. The majority are younger women but not all. They start out by saying, 'Your article made me cry.' Then they write about what they're juggling, how they're feeling, that they've been blaming themselves for the difficulties they're having. Many of the stories make ME cry. There are women's voices and men's voices that do need to be heard. If writing this article gets those stories out there, that's the greatest reward.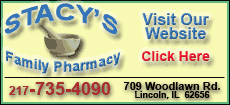 AP: You note that older successful women like Hillary Clinton and Ruth Bader Ginsburg had their children first and then built careers, while many women of your generation worked on careers first, then had kids, but struggled to make it work and often had to choose one over the other. Have we been lying to young women that they can do both?
Slaughter: I've said for ages that 'Yes, you can have it all, you just have to work at it.' I didn't realize how much of that depended on my being able to control my own time. I don't think it was a lie, but I think the women coming up are facing new circumstances where there are all these opportunities, opportunities men have always had, where they can try to get tenure, or try to be a partner at a firm. They're also seeing so many women in my generation who had children late and many of us had all sorts of fertility problems. They say, 'I don't want that but I want to have children. How on earth am I going to get established in my career?' So this is new for our whole society.