The recall covers 475,000 vehicles made in the U.S. from September of 2010 through May of 2012. It's the car's fifth recall since it arrived in showrooms nearly two years ago, raising questions about the sedan's reliability.
The fires can break out when fluids drip onto a hot plastic shield below the engine. The problem occurs mainly when oil is spilled and not properly cleaned up during changes, General Motors said Friday.
The company knows of 30 fires caused by the problem, but no injuries have been reported, spokesman Alan Adler said. Flames engulfed and destroyed cars in two cases reported to federal safety officials.
GM will notify owners starting July 11 about when to bring cars to local dealers for repairs, which are free and should take about 30 minutes. Dealers will fix the problem by cutting the plastic shield to let the fluids drain to the pavement, GM said.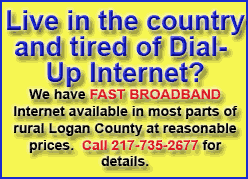 Cruzes with worn-out manual transmissions also can leak fluid onto the shields in rare cases, GM said.
In addition, 61,000 of the recalled Cruzes are covered under another recall. GM says 249 of them have welds missing from a bracket that holds the tanks. Federal safety officials say the tanks could come lose in a crash, possibly leaking and causing fires. Dealers will secure brackets with fasteners. The fuel tank recall was the outgrowth of GM's internal safety testing, Adler said.
The Cruze, introduced in September of 2010, has been recalled far more frequently than other new models launched around the same time.
Of eight other new models that went on sale in the second half of 2010, only two have had recalls, the Mini Countryman and the Mitsubishi Outlander Sport, according to data on file with the National Highway Traffic Safety Administration.
The high number of recalls is out of the ordinary for a new model and a sign of quality problems, said Clarence Ditlow, executive director of the Center for Auto Safety, a consumer group.
"You definitely don't want to see that many recalls on a new model," he said.
Adler, the GM spokesman, said the company is backing up its products by fixing problems. "When you discover an issue, you do what's right by the customer, and that's what we've done," he said.