The union has scheduled a third vote Saturday on a contract that triggered the first labor impasse in 30 years at the largest sugar beet processor in the country.
On Aug. 1, American Crystal kicked out about 1,300 workers in what a vice president called a proactive move.
Experts say it's a successful strategy that has become popular with employers throughout the country, with 17 lockouts in 2011. Robert Combs, a researcher for Bloomberg BNA, reports that the percentage of lockouts to work stoppages was greater in 2010-11 (nearly 10 percent) than between 2000-2009 (5.5 percent) and 1990-1999 (4 percent).
"Lockouts, which were once fairly rare, are the epitome of employer attempts to control bargaining and be on the offensive," said Gary Chaison, a professor of industrial relations at Clark University in Worcester, Mass. "I see this as a continuation of the trend toward increased employer militancy in collective bargaining."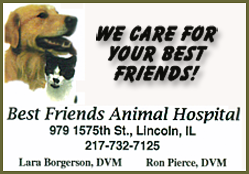 American Crystal spokesman Brian Ingulsrud said the lockout was a business decision based upon the start of the beet processing season. The company also says the contract -- twice rejected by overwhelming margins -- is a good one.
"We felt that we couldn't allow the union to be in a position to strike at any time once we started the processing campaign," Ingulsrud said. "We felt very vulnerable with that position. Once the beets are harvested, it's critical that the factories are running and continuing to process those beats. They're perishable items."
The company has been using replacement workers at plants in East Grand Forks, Moorhead, Crookston and Chaska, Minn.; Hillsboro and Drayton, N.D.; and Mason City, Iowa.
Early on, union representatives for the sugar workers argued about health care and benefits, but have since focused on seniority and job security. After the last negotiating session led by a federal mediator on June 8, the company issued a press release that said, "The parties remain far apart."
Mark Froemke, a Crystal Sugar employee and union member for nearly 35 years, believes the animosity between workers and management is at an all-time high. Attacks on labor stretch from coast to coast and corporations have decided to "strike while the iron is hot," he said.
"When you get hit 75 different ways that unions are bad, that unions get things that other people don't get, it's easy for people to believe that the unions, instead of being part of the solution, are part of the problem," Froemke said.