Benchmark U.S. crude finished at $79.76 per barrel in New York. Crude is still down more than 5 percent for the week, however. Brent crude, which is used to price oil imported by many U.S. refineries, climbed $1.75 to end at $90.98 a barrel.
Prices rose after leaders of Germany, France, Italy and Spain said they would push for a $163 billion stimulus package. The 17-nation eurozone has been burdened for years by a mountain of debt, and European leaders have been looking for ways to encourage growth. Even a small improvement in Europe's flagging economy could boost energy demand and increase oil consumption.
Meanwhile, traders kept an eye on a gathering storm in the Gulf of Mexico that could interrupt oil supplies. The National Hurricane Center said a system off the Yucatan Peninsula and western Cuba could strengthen into a tropical storm over the weekend, possibly disrupting production platforms in the Gulf.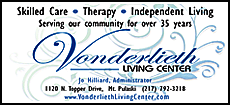 Royal Dutch Shell said Friday the storm may force it to suspend some operations and evacuate some workers in the Gulf, but so far it doesn't expect the storm to impact production from its wells.
"Even if the storm doesn't do any major damage, it could still slow down imports," coming in on ships, said Phil Flynn, an analyst with Price Group.
Oil prices tumbled earlier this week on signs of a weakening economy. If businesses and people use less energy, demand for oil falls. Rising supplies are also weighing on prices. U.S. supplies are at their highest level in 22 years, thanks to a production boom in North America.
As the price of oil fell this week, it pulled down the price of gasoline and other petroleum-based fuels.