Adler died Thursday at his home in Southampton, N.Y., his widow, Susan A. Ivory, said.
Some of Adler's biggest songs are "You Gotta Have Heart," "Hey, There," "Hernando's Hideaway," "Whatever Lola Wants," "Steam Heat," "Rags to Riches," and "Everybody Loves a Lover."
Adler staged and produced several shows for U.S. presidents, including the unforgettable 1962 extravaganza for Kennedy at Madison Square Garden where Monroe sang "Happy Birthday."
He and Jerry Ross wrote the music and lyrics to "The Pajama Game," a light comedy about labor-management relations at the Sleep-Tite Pajama Factory, which won the best musical Tony in 1955.
In a 2006 interview with The Associated Press, Adler recounted how the song "Hernando's Hideaway" began from "The Pajama Game." The show's authors, George Abbott and Richard Bissell, needed a tune for the second act, and Abbott approached Adler.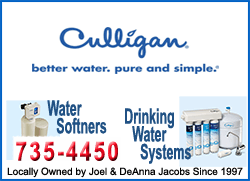 "He said, 'Write a song that can be performed in a dimly lit, smoke-filled nightclub with a lot of fervent-looking people. Oh, and make it Latin,'" Adler said. "It was a piece of cake for me."
What emerged was a frothy Latin tango with the lyrics: "I know a dark secluded place/A place where no one knows your face/A glass of wine a fast embrace/It's called Hernando's Hideaway... Ole!"
The song went on to have a successful life outside the theater, hitting the top of the pop charts and later being recorded by Archie Blyer, band leader Billy May and even Ella Fitzgerald.
Did Adler think it would be a hit? "No. I had no idea," he said.