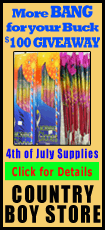 The boy is Nick, who grew up in a Mississippi River town in Missouri and became a magazine writer in New York, where he meets the blonde, beautiful and bright Amy. The mystery unfolds in dueling chapters, one from Nick's point of view, then one from Amy.
"I liked playing with the idea of marriage as a 'he said, she said' story," said Flynn, a Chicagoan and mother of a 2-year-old boy with her own equally compelling story -- girl loses job, girl becomes best-selling novelist.
"Gone Girl" entered The New York Times bestseller hardcover fiction list at No. 2 for the week of June 24 and earned a top-10 spot on Amazon's Top 100 list.
Critics love it, too. People magazine gave it four stars and Publishers Weekly called it "compulsively readable, creepily unforgettable." It is crime fiction that will make readers flip to the first page after they've finished the last page, looking for clues and hints they missed.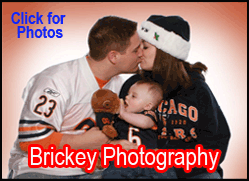 Flynn, 41, grew up in Kansas City, Mo., the daughter of two community college professors. Her 2006 debut was the mystery "Sharp Objects" and her follow-up was 2009's "Dark Places." She said she wrote her first two books on evenings and weekends while working as a journalist.
Flynn was laid off from her job as a writer and TV critic at Entertainment Weekly after she finished "Dark Places," but before the novel came out. Losing her job allowed her the chance to turn full-time novelist. It also provided inspiration for Nick in "Gone Girl." He loses his magazine writing job, too.
"I certainly wove that experience, that sense of having something that you were going to do for the rest of your life and seeing that possibility taken away... I definitely wove that sense of unrest and nervousness into Nick's character," she said.
Even though she was finding success as a novelist, Flynn said she would have kept her magazine job if she could.
"I don't know if I had it in my mind that I would do the novel thing solo. I'm a very pragmatic Midwesterner. I liked the idea of having a day job," she said. "It took me a while, that (writing) is my day job and it's going to be OK."
Flynn's writing focuses on women -- unusual, troubled women in difficult situations, said Barbara Peters, owner of The Poisoned Pen bookstore in Scottsdale, Ariz., where Flynn recently gave a talk on "Gone Girl."
"Even though they're damaged, they're all strong women and that has a lot of appeal," Peters said.