Consumers don't usually "shop a wardrobe" then, but they often end up buying more separate pieces than they do in the big markets of spring and fall, when there might be some head-to-toe outfits, says designer Diane von Furstenberg.
The impulse shopping adds up, she says, making resort very important for retailers.
"It's for everybody," she says. "It's for holiday parties, for Aspen, for Vermont, for St. Bart's and Miami, and everywhere else, even if you are staying home in New York."
Resort has to be clothes for "real people," agrees Carolina Herrera, who says she also likes the more informal showroom presentations where she gets feedback from retailers, stylists and editors versus the fashion week runway shows that require some over-the-top drama.
"I love the idea of resort," Herrera says. "You have to find the details for each dress that make sense."
"Balance" is what drives Thakoon Panichugal's resort looks, he says, aiming to mix wearable with fanciful.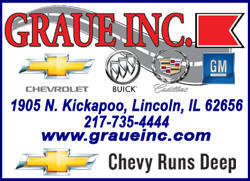 Von Furstenberg's creative director Yvan Mispelaere says the word "resort" itself might be a little misleading. "That makes it sound like it's just for the lucky ones."
He mostly refers to it as "transition," he explains.
Judging from some of the trends, however, you might call it "continuation": colorblocking, playful prints and rich textures, especially leather and lace, all popular this summer and headed into fall, had their place in several collections previewed in New York over the past few weeks.
CAROLINA HERRERA
Carolina Herrera says she likes to do a little experimenting in her resort collection, especially with prints. "Fashion is sometimes starved for color and amusement, but not here."
She created a fanciful print featuring abstract lovers and another one with bunnies. A lace print on gazar is a twist on a classic. "I love the printed lace. I am a bit tired of lace. This is light and graphic -- it's a new idea."
The print is featured on a skirt with a ruffled hem and a halter gown with a plunging V down the back.
Prints are a way for a designer to distinguish herself, says Herrera, who had a much-buzzed about poodle print in her last collection. "A print is something you don't have to share with everyone else."
Some cocktail and daytime dresses are done in a very ladylike below-the-knee tea length. The whimsy and delicate touches keep them youthful and not dowdy.
A banded red-and-orange dress is very graphic and wearable, and the olive-colored safari shirtdress could be that wardrobe workhorse.
Gowns, of course, are a Herrera signature, and she spun a winner with a steely blue-colored chiffon gown with a metallic "wheat" -- not gold -- embroidery on sheer tulle that covered the neckline and center of the bodice for a peek-a-boo effect.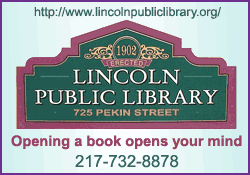 DIANE VON FURSTENBERG
The theme of this collection designed collaboratively by Diane von Furstenberg and Yvan Mispelaere is the American roadtrip. "It's funny for two Europeans," says Mispelaere.
There are nods to Manhattan, Las Vegas and Memphis, Tenn., a place he's never been -- although he says von Furstenberg promises to take him.
An all-over printed sequin skirt suit in lime green, white and black with a similarly patterned silk blouse underneath has the day-to-night vibe that von Furstenberg is famous for, and a robe-style romper in that same shade of green is the update of the label's wrap silhouette.
A blue blouse has a white racing stripe down the sleeves and a black collar and cuffs, and even bolder, brighter color combinations include a green top with a sheer-front keyhole detail paired with a flirty hot pink skirt, and a blush-colored asymmetrical top with a yellow flounce peplum and asymmetric black skorts with a razor-cut ruffle.
Prints are always important here and are well represented: a planetary print with sherbet colors, exaggerated leaf prints and more delicate watercolor drops.
Accessories, a growing category for von Furstenberg, are worth noting, too, especially the new 440 bag, with an upright, almost lunch-tote shape, and the patchwork leather shoe-booties, with their peep toes and higher ankle shaft.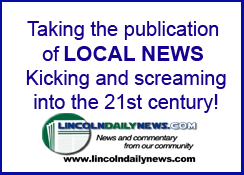 The goal was for every single look -- from the dresses to the shoes -- to be wearable with bare legs or black tights, Mispelaere says.