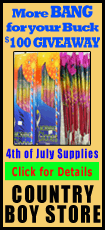 "I need to get my life together, and then maybe from that other people will learn not to, you know, make the mistakes that I've made," Giancola, who lost his job, told WFLA-TV in February 2007.
Now, the 45-year-old Giancola faces the possibility of life in prison after authorities say he went on a drug- or alcohol-induced rampage on Friday, stabbing several people -- killing at least two -- before driving his car into a crowded porch and brutally attacking a couple at a motel they ran.
"You'll be very proud of me, I just killed 10 drug dealers," Giancola told his mother afterward, according to Pinellas County Sheriff Bob Gualtieri.
The sheriff said Giancola was bloody and "apparently high on drugs, intoxicated."
Giancola was taken into custody Friday afternoon and charged hours later with two counts of first-degree murder and two counts of attempted first-degree murder, the Pinellas County Sheriff's Office reported. Authorities said there were 11 victims in all, and several are being treated at area hospitals for injuries ranging from minor to life-threatening.
"This is the worst of the worst here, because this does appear to be a random crime at this point," the sheriff said.
Capt. Sanfield Forseth of the Pinellas Park police said Friday evening that the suspect's motive is not known, but said of the victims: "These people were not drug dealers" as far as police can tell.
The crime spree began shortly before 10:45 a.m. in Lealman, a small city in Pinellas County, about 20 miles west of Tampa.
That's when Giancola went to a group home for the hearing impaired and stabbed four people, authorities said. Officials said Justin Lee Vand, 27, died at the scene, and Mary Anne Allis, 59, died at a nearby hospital. Injured were Danielle Whitney Gilbert, 25, and Janice Denise Rhoden, 44. Of the two wounded, one person was reported to be in serious condition. A child who lived there was not home at the time, said neighbors, who were stunned by the day's events.
"It's crazy," sighed Ken Seidl, 52, who lives down the street from the group home. "There's always problems in this neighborhood. Drugs, prostitution, but never (anything) this drastic."
Pinellas County Sheriff's spokeswoman Cecelia Barreda said officers were still piecing together the timeline.
"It appears at this moment, this is all random," Barreda said.
Shortly afterward, Giancola went to the Kenvins Motel in the nearby city of Pinellas Park, where he attacked the married couple who own the motel with a hammer, police say. Kanu and Indiranden Patel, both 57, were taken to a nearby hospital for treatment. The husband is in critical condition, officials said.
Around 11:30 a.m., investigators believe Giancola pulled up in front of a house in Pinellas Park and asked residents where he could find women. The residents told him to go away, and Giancola drove away angry. He soon returned and crashed his car into their porch, injuring three women and one man, police said. The women were taken to a nearby hospital, but the man refused treatment.
WFLA-TV reported that a witness jotted down the license plate of Giancola's maroon Ford sedan.