The fire started at a little after noon at the William J. Hughes Technical Center at Atlantic City International Airport and forced the evacuation of 1,600 people who work at the complex, according to the Federal Aviation Administration.
The agency said the fire made some traffic flow systems unavailable, though it said the fire didn't affect systems used to directly control air traffic. Traffic flow was moved to a backup system and performed manually during the transfer, the FAA said.
The system chiefly affected by the fire is used to automatically implement "ground stops" and "ground delays" -- orders air traffic controllers may give to hold certain aircraft on the ground at airports instead of allowing them to take off as scheduled, or to delay their departure.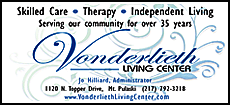 For example, if bad weather is causing a backup of planes trying to land at Northeast airports, FAA might order planes in Miami or Dallas or on the West Coast to hold on the ground until the backup is reduced. Since the fire disrupted the system that automatically implements grounds stops and delays, FAA personnel were calling airlines and air traffic control facilities around the country to issue the orders.
Rob Maruster, JetBlue's chief operating officer, tweeted Friday, "It will not be a pretty evening, unfortunately."
JetBlue had 66 flights that had either been delayed or canceled Friday evening, but that number was expected to grow into Saturday, said airline spokeswoman Jenny Dervin.
"That's not a final number by any means," she said.
Dervin attributed about half the JetBlue delays and cancellation to intense thunderstorms in the East and the other half to the FAA technical center fire.
For example, the fire disrupted some tower operations and flight management systems like metering -- the automated arrival rate of aircraft into New York-area airports -- which reduces the efficiency of airports and causes flights to back up, she said.
"It's back-office support functions, but when it goes down -- especially in bad weather -- it just compounds the problem," Dervin said.
Flight delays at New York City's three major airports -- LaGuardia, JFK and Newark Liberty -- ranged from 80 minutes to 2 1/2 hours Friday evening, while delays at Boston's Logan Airport were averaging more than an hour and 45 minutes. Severe thunderstorms swept through the area in the late afternoon, carrying 60 mph winds and dropping as much as 5 inches of rain in some parts of New Jersey.