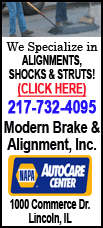 After a two-day search, authorities suspended the hunt for Guma Aguiar, a millionaire known for his philanthropy and sometimes erratic behavior. He struggled with mental illness exacerbated by court battles with family members over his vast fortune.
His disappearance has puzzled both his family and authorities.
Surveillance video showed him talking on the phone Tuesday night outside his $5 million waterfront home, grabbing what appears to be a pair of shorts and getting into the boat alone. Seas were rough, though, and police questioned why an experienced boater such as Aguiar would venture out in undesirable conditions.
His wallet and cellphone were still on the 31-foot boat when it was discovered beached Wednesday morning about three miles from the home he shares with his wife and four children. There was no blood or signs of a struggle on the vessel, police said.
Authorities were working with the Coast Guard to analyze the boat's GPS and sifting through Aguiar's cellphone records to see if any calls were made before the boat ran aground. The search over land and water covered a combined area roughly the size of Rhode Island.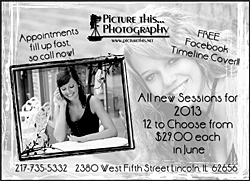 "Anything is possible. At this point it's still way too early in the investigation to jump to any conclusions," Fort Lauderdale Police Detective Travis Mandell said.
His wife told police she was worried for his safety after she came home Tuesday night and learned from the nanny that he had gone boating, but police wouldn't elaborate on why she was concerned.
Meanwhile, his mother, Ellen Aguiar, on Thursday filed to become guardian of his more than $75 million fortune, which includes $35 million in Israeli real estate, $15 million in cash, a $2 million yacht and seven cars worth more than $1 million.
Aguiar suffers from severe bipolar disorder and "may be in a delusion state or be suffering from psychosis or otherwise may have disappeared at sea," according to court documents.
On Friday, the shades were drawn at Aguiar's property and no one answered the door. His wife declined comment through a family spokesman, and his mother's phone had been temporarily disconnected. Friends declined to talk on the record to The Associated Press.
Aguiar made a fortune in 2006 when the Texas-based energy company he ran with his uncle was sold for a reported $2.5 billion. But he has been locked in a contentious legal battle with his uncle over money.
His wife's attorneys said they were horrified by Ellen Aguiar's attempts to gain control of the estate, saying it has only added to the family's stress.
"She files motions in courts trying to take over everything while the divers are still out looking for Guma's body," said attorney Bill Scherer. "It's bizarre."