The former Roman Catholic bishop elected on a pledge to help Paraguay's poor said he would step aside following Friday's Senate vote to remove him from office, even though he called it a blow to democracy.
His quick acceptance of his ouster appeared to have prevented a bigger confrontation and potentially violent protests in the streets of Paraguay's capital of Asuncion, where his supporters had gathered. But other South American presidents were critical of the impeachment trial, which several called a de-facto coup d'etat.
"This goes beyond Fernando Lugo. It goes beyond Paraguay. It's about true democracy for all of our America," said Ecuador's leftist president, Rafael Correa, adding that his government will not recognize any government in Paraguay other than Lugo's.
Venezuelan President Hugo Chavez said he won't recognize the "illegal and illegitimate government" that replaced Lugo either. Chavez said his ally "preferred the sacrifice" of stepping aside, and that the trial had been a setup.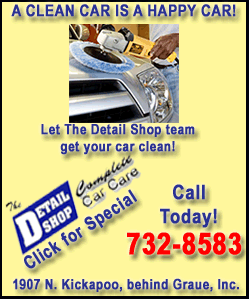 In Argentina, the government of President Cristina Fernandez said it "is not going to validate the coup d'etat that just occurred" in Paraguay. Bolivian President Evo Morales also called it a coup.
The rapid and negative reaction by many South American governments does not bode well for the international acceptance of newly sworn-in President Federico Franco.
Colombian President Juan Manuel Santos also expressed concern. "These legal procedures shouldn't be used to abuse," Santos said at a news conference. "What we want is to help stability and democracy be maintained in Paraguay."
Amid the criticism, Franco directed his foreign minister to try reach out to the region's governments.
"The foreign minister of Venezuela, Nicolas Maduro, said the situation in Paraguay is grave. Therefore we want to show that the political trial is a constitutional tool that is legal and legitimate," said Franco, who had been vice president under Lugo.
During the trial in the Senate, Lugo's supporters had massed in the streets facing off with riot police. But Lugo later went on national television to say he would step down.
"I say goodbye as president," a smiling Lugo said.
The Senate tried Lugo on five charges of malfeasance in office, including an alleged role in a deadly confrontation between police and landless farmers that left 17 dead.
After the five-hour trial, 39 senators voted to dismiss Lugo, while four senators voted against and two were absent.
It was a dramatic demise for the once-popular leader who previously had stepped down as a popular Roman Catholic "bishop of the poor" to run for the presidency amid a leftward swing in South America.
Lugo's removal after nearly four years in office highlighted his inability to find a balance with one-time allies who increasingly disapproved of his leftist policies and strident, uncompromising style. The trial came a day after Paraguay's lower house of Congress voted to impeach Lugo.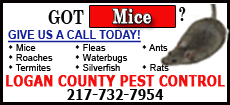 Crowds of pro-Lugo protesters took to the streets condemning the impeachment trial and expressing support for the president. When several dozen young protesters tried to break through a police barricade to reach Congress, police in anti-riot gear drove them back on horseback and using tear gas and water cannons.
Some protesters listened to the vote on speakers set up in the street, and booed lawmakers who voted for Lugo's dismissal. When the vote was over, some chanted "Lugo president!" Others wept. After Franco's swearing in, the crowd of protesters waned.
Franco, of the Authentic Radical Liberal Party, is now to serve out the rest of Lugo's term, which ends in August 2013. The 49-year-old Franco has political experience as a former state governor and at first had been part of a political alliance that supported Lugo.
Lugo decided not to attend the trial, instead watching on television from the presidential palace while his lawyers spoke on his behalf.
The Senate rejected a request by his lawyers for a period of 18 days to prepare their arguments. The Senate's president, Jorge Oviedo, said there were no grounds for such a request.
"I'm angry. More than because of the impeachment trial, because of the reaction of the Liberals who are celebrating as if they won elections," said protester Fiorella Galli. "The country is in a complete situation of insecurity and instability."
A smaller group of pro-Franco demonstrators gathered for a separate rally during the congressional proceedings, holding signs reading: "The trial is constitutional."