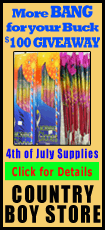 Obama says in his weekly radio and Internet address that Congress should do everything it can to help students attain higher education and repair the nation's crumbling roads and bridges.
Congressional negotiators are working on a deal to avert a July 1 doubling of interest rates on federal loans to 7.4 million college students and a separate plan to overhaul federal transportation programs.
In the Republican address, Louisiana Rep. Bill Cassidy says if the Supreme Court doesn't repeal the entire health care law, Congress should repeal what is left and implement common-sense reforms that protect access to health care and lower costs.
___
Online:
Obama address:
http://www.whitehouse.gov/
GOP address:
http://www.youtube.com/HouseConference