For months, the Republican challenger has pointed to tepid recovery and jobs growth under President Barack Obama. Polls show it's his strongest argument for seizing the White House.
But he risks playing into Democratic accusations that Republicans are rooting for a faltering economy.
Economists insist the economy's on the mend -- but recovery is painstakingly slow and uneven.
Some of the best jobs gains are in presidential battleground states. That could alter the political calculus, perhaps in Obama's favor.
Obama was in Florida to speak to the same convention of Hispanic leaders that Romney addressed Thursday.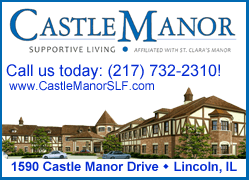 Florida's unemployment peaked at 11.4 percent in January 2010, but was down to 8.6 percent in May -- still above the national rate of 8.2 percent but enough to get Republican Gov. Rick Scott to boast, "When I said, `Let's get to work,' it wasn't just a slogan."
"Florida is on the right track," Scott said in a June 15 release. His office denies reports suggesting the Romney campaign asked him to temper his sunny optimism.
Ohio -- another top swing state -- saw unemployment in May of 7.3 percent, well below the national average. Jobless rates in some other in-play states: Iowa, 5.1 percent; New Hampshire, 5.0 percent; Virginia, 5.6 percent; and Wisconsin, 6.8 percent.