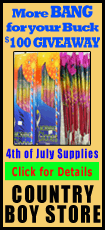 The mother, Ratu, delivered the male calf after a nearly 16-month pregnancy at Way Kambas National Park in Lampung province, said Novianto Bambang, director of biodiversity conservation at the Forestry Ministry.
"This is a historic birth because Sumatran rhinos are on the brink of extinction," Bambang said.
He said both mother and calf are doing well.
The U.S.-based International Rhino Foundation called the first birth of a Sumatran rhino at an Indonesian facility "monumental" and said it was one of the most significant advances in conservation efforts for the species.
There are an estimated 200 Sumatran rhinos living in the wild in small groups in Indonesia and Malaysia, half the number of 15 years ago. Another 10 live in captivity, including Ratu and four others in a rhino sanctuary at the Way Kambas National Park.
Ratu, who was born in the wild, had miscarried twice. She was paired with Andalas, who was born in the United States and brought to Indonesia in 2007.