[June 23, 2012]

Send a link to a friend
Thursday morning it was a full house once again at the Lincoln Public Library Annex. The room was filled with kids who spend their Thursday mornings learning from others the joy of reading and its value for their future.
Pictures by Karen Hargis
Patti Williams, from Twisted Bo-Kay, entertained children from the
library's Summer Reading Program Thursday morning. She told them she
learned about making balloon shapes by reading books and encouraged them to
find books to learn about whatever they find fun to do.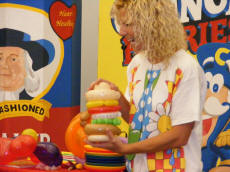 The Summer Reading Program's theme this year is "Reading Is So Delicious!"
So, in keeping with the theme, a lot of the balloon shapes were food-related.
This is a hamburger with all the fixings.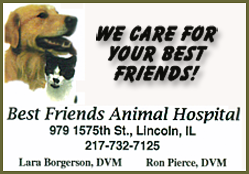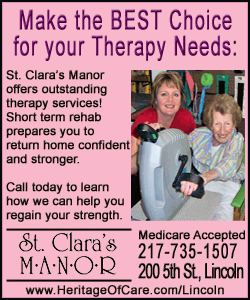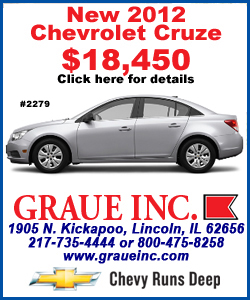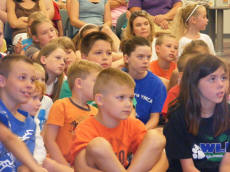 The room is totally engrossed in hearing what Williams has to say and watching her turn balloons into interesting objects.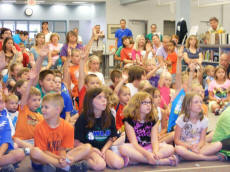 There is no shortage of volunteers when Williams asks for help in her show.