Samardzija gave up a two-run homer to Jason Kubel on a 3-0 count and a two-run triple to Miguel Montero on a hanging splitter, leading to the Chicago Cubs' 6-1 loss to the Arizona Diamondbacks on Friday night.
"I feel better than what I did," Samardzija said after his third straight loss. "It is just that those times when you get runners on base you really need to bear down and make your pitches, especially with runners in scoring position."
The Cubs appeared to catch a break when scheduled Diamondbacks starter Joe Saunders was scratched because he couldn't get loose in the bullpen.
Instead, they struggled against the quirky delivery of fill-in Josh Collmenter and had trouble capitalizing on their numerous opportunities, going 1 for 8 with runners in scoring position while stranding 11 for their sixth loss in nine games.
"Same old story: We had our chances to get back in it or bust it open and couldn't get that big hit to do it," Cubs manager Dave Sveum said. "You take the lead and they come right back. We had our chances. You can't have bases loaded a couple of times and get nothing across. You aren't going to win many ballgames."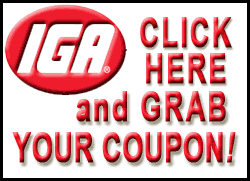 With Saunders struggling to get loose, the Diamondbacks turned to Collmenter, a one-time starter who had been moved to the bullpen. He gave up a long homer to Geovany Soto and struggled with his control, but got Arizona through four innings. Brad Ziegler (4-1) took it from there, allowing two hits in two scoreless innings, and David Hernandez escaped a bases-loaded jam in the eighth inning before tossing a perfect ninth for his second save.
Combined with Jason Kubel's two-run homer and Miguel Montero's two-run triple -- not to mention two hits by relievers -- the Diamondbacks scraped together an everybody-contributes win, their eighth in nine home games.
"Nine innings of one-run ball, 10 strikeouts from our bullpen, that's a pretty impressive effort for our bullpen," Diamondbacks manager Kirk Gibson said. "Add a couple of hits from the bullpen, it was quite a night for us."
With Saunders out, Collmenter got another crack at starting.
The over-the-top right-hander struggled through most of the spring and his first four starts before being bumped to the bullpen. Collmenter took the demotion well and has thrived in his new role, posting a 1.45 ERA with 18 strikeouts and two walks in 18 2-3 innings.
He did his part on short notice against the Cubs, escaping a jam in the second inning by striking out Luis Valbuena and Samardzija after walking two to load the bases with one out.
Collmenter worked around another walk in the third inning, but left a 1-2 pitch up in the fourth that Soto sent about 25 feet above the yellow line for a 1-0 Cubs lead.
Collmenter was done after four innings, giving up three hits with six strikeouts and three walks, which wasn't too bad considering he hadn't planned on starting.