David Freese and Tyler Greene added two RBIs each for St. Louis, and everybody in the starting lineup had a hit before the fourth inning ended. Jon Jay returned from the disabled list to go 1 for 5 and score twice, and Matt Carpenter came off the DL to go 2 for 4 with an RBI.
It was plenty of offense for Joe Kelly (1-0), who gave up three runs over six shaky innings to pick up his first major league victory in his third career start.
Most of the Cardinals' offense came against Mazzaro (3-2), who allowed seven runs, six hits, two walks and a hit batter while recording just four outs.
Mazzaro went six scoreless innings in a 3-2 win last Friday night at St. Louis.
Just about the only bright spot for Kansas City in the opener of a three-game series was the return of catcher Salvador Perez, who had been on the disabled list since spring training with a torn knee ligament. Perez went 2 for 4 with a monster two-run homer in the fourth inning.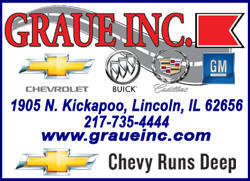 Otherwise, a day that started off badly for the Royals -- right-hander Felipe Paulino went on the DL with a torn elbow ligament -- kept getting worse with every pitch Mazzaro threw.
His first three were balls to Rafael Furcal, and he eventually issued a walk. Jay was hit by a pitch, and Matt Holiday singled to load the bases for Beltran, whose two-run double off the wall in left field elicited a roar from a sellout crowd that included plenty of red shirts.
Yadier Molina added an RBI single, and Carpenter's sacrifice fly made it 4-0.
Mazzaro managed to escape the inning, and Kansas City got a run back on three straight base hits, with Eric Hosmer's slicing single to left bringing home Yuniesky Betancourt.
Mazzaro gave the run right back -- and then some.
Furcal and Jay started the second with singles, and after Holliday flied out to left, Beltran delivered his second straight two-run double. Mazzaro was lifted from the game to a chorus of boos, and reliever Roman Colon didn't fare much better as St. Louis took a 10-1 lead.