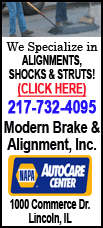 One day after celebrating his second NBA championship, the Miami Heat guard told The Associated Press on Friday that he will soon have his ailing left knee examined, and acknowledges that surgery may be a possibility. Wade appeared in all 23 postseason games for Miami, averaging 22.8 points, and scored 20 in the title-clinching win for the Heat against Oklahoma City on Thursday night.
"I've got to make a decision on what my knee needs and what's best, because my career and finishing my career strong is what's important to me," Wade said. "And I know, yeah, the Olympics are coming up. It's something I really want to do. But at the same time, if I have to make a big decision, if something has to happen surgery-wise, that will have to be a step I have to take. My loyalty and my commitment to Miami Heat basketball is the No. 1 thing."
An MRI exam will likely take place in the next few days. Wade had the knee drained during Miami's second-round series against Indiana.
"From my small conversations with the doctor at that time, I think some kind of cleanup process might have to go on," Wade said. "And when that happens, from our previous experiences, it takes a while to recover. So I want to make sure that I want to recover strong and not like I did the last knee surgery that I had."
Wade had surgery on his left knee in May 2007. He led the Americans in scoring at the Beijing Olympics, averaging 16 points despite coming off the bench in all eight games.
USA Basketball plans to have the national team convene in Las Vegas and for training camp to start there on July 6. From there, the American team will go to Washington to begin training on July 13, with more sessions beginning July 17 in Manchester, England, and July 20 in Barcelona. The Olympics begin July 27 and the first game for the Americans in London is against France two days later.
The time demands could be daunting, especially with this NBA season ending a bit later than usual because schedule changes necessitated by the lockout.