The agency said Armstrong used performance-enhancing drugs and other improper methods to win cycling's premiere event, the Tour de France, from 1999-2005. Friday was the deadline for Armstrong to respond to USADA's warning that charges were pending before his case moves to the next stage.
Armstrong, who denies doping and notes he has never failed a drug test, could be stripped of his titles and banned from cycling, though he retired from the sport last year.
In their 11-page document, Armstrong's attorneys complained they still haven't been allowed to see the evidence against him, including witness names and any expert analysis to support USADA's claim that 2009 and 2010 blood tests are "fully consistent" with blood doping.
The letter said USADA's case is "long on stale allegations disproved long ago and short on evidence" and "offensive to any notions of due process."
Armstrong's case now goes to a three-person USADA review board, which will decide if there is enough evidence to support the charges. If USADA files formal charges, the case could go to a three-person arbitration panel by November.
"The Review Board must recommend that this case not move forward," the letter said.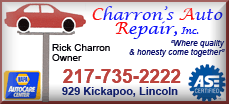 Armstrong's attorneys made similar claims in previous letters, but Friday's document appeared to lay out his potential legal strategy should he file a federal lawsuit against USADA.
Armstrong's letter argues that USADA's rules allow the review board to consider materials submitted from an accused athlete, but complains that he can't mount a legitimate defense until he's able to see the evidence against him. USADA has said it is withholding witness identities to protect them from intimidation.
If the case moves to an arbitration hearing, Armstrong will be allowed to review the evidence in advance and will be allowed to cross-examine witnesses.
Travis Tygart, USADA's chief executive officer, said in a statement that the rules "provide full due process and are designed to get to the truth."
USADA's warning letter to Armstrong said 10 former teammates are willing to testify that they either know he used performance-enhancing drugs or talked about using them and encouraged them within the team. USADA says Armstrong used the blood-booster EPO, steroids and improper blood transfusions.