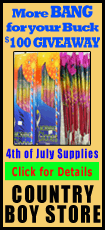 Trout hit a go-ahead homer and scored from first base on a single as the Angels rallied from an early five-run deficit against Chad Billingsley to beat the Dodgers 8-5 Friday night in the opener of the season's second Freeway Series.
"I wouldn't say we've come to expect it, but I'm definitely not surprised by it, personally," teammate Mark Trumbo said. "He's the total package. I've never seen anything like it. I've never played with anybody who's anywhere near as advanced as he is at this age. He's a big part of the reason why we've been playing a lot better."
Dan Haren (5-7) allowed five runs, nine hits and three walks over five innings with five strikeouts. Ernesto Frieri, the fifth Angels pitcher, worked a hitless ninth for his eighth save in eight chances.
"I left some balls up and out over the plate, and there's just no excuse for it," Haren said. "I've done it a couple of times now, and I've got to get better than that. Obviously, I think everyone knows I can throw the ball better than I have. But it was nice for the team to pick me up, and hopefully I can pick them up next time."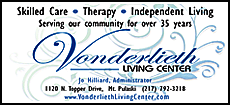 Bobby Abreu hit a three-run homer on the first pitch he saw in his return to Angel Stadium with the Dodgers. But it wasn't enough for Billingsley (4-6), who gave up six runs and 10 hits in five innings.
The right-hander is 1-5 with a 5.36 ERA in seven career starts against the Angels, who had hit only two homers off him in 42 1-3 career innings prior to Trout's clout. This was the fourth time in the last five regular-season meetings between the Dodgers and Angels that the game turned on a tiebreaking home run.
The Dodgers totaled four runs over their previous four games, including a three-game sweep by Oakland. But Abreu gave Billingsley a great head start in the first inning with a towering drive far back into the elevated seats in right field after singles by Jerry Hairston Jr. and Andre Ethier.
The emergence of Trout, Trumbo (26) and Peter Bourjos (25) made the Angels' outfield too crowded for the 38-year-old Abreu to play a regular role, despite Vernon Wells' long-term thumb injury. He was released on April 30, and the Dodgers signed him as a free agent four days later. Since then, he is hitting .297 with 13 RBIs in 41 games. But his slow home run trot wasn't aimed at the Angels.
"Not really. It's nothing personal," Abreu said. "To me it was just another team that we face and another team that we have to beat. I was just happy to hit a homer right there. It felt good that I did something to help the team and give us a few runs in the first inning."
The Dodgers extended the margin to 5-0 in the second with RBI singles from Hairston and Juan Rivera. But Billingsley couldn't hold it, and the Angels fought back with three runs in the bottom half on Alberto Callaspo's RBI double, Howie Kendrick's sacrifice fly and Erick Aybar's RBI groundout.