Ike Davis received a bit of help from the Yankees on his three-run homer, Turner had a two-run single and the Mets scored five runs in the first inning with two outs. Andy Pettitte looked flat after waiting out a rainstorm that set back the start of the season's second Subway Series by 53 minutes.
Davis followed Turner's hit with a fly to right that a leaping Nick Swisher got his glove on. But when he hit the wall, the ball was nudged off the top of the fence and over for a 5-0 lead.
"I thought he was going to catch it the way he went back," Davis said.
Still, the homer-happy Yankees rallied with three late drives to set up a chance to see Francisco.
Alex Rodriguez hit his 641st homer and Andruw Jones also connected for the Yankees against Jonathon Niese. Robinson Cano added a two-run shot off Miguel Batista in the eighth to cut the lead to 6-4 after David Wright had an RBI double in the seventh.
Francisco made headlines in New York this week by saying "I can't wait to face those chickens" and expressing his desire to strike out the side against the Yankees.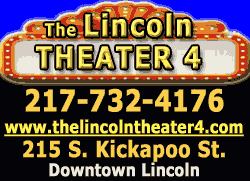 He explained Friday afternoon what he meant by his strange comment, saying he thinks the Yankees often complain about umpires' calls, especially balls and strikes.
"I didn't mean to hurt anybody's feelings," Francisco said after the win. "It was a simple comment."
His teammates certainly had fun with it -- though Mets reliever Tim Byrdak might have taken ribbing Francisco to an extreme. He posted a close-up video on Twitter of a chicken bobbing around on the carpet in the Mets' clubhouse.
A tweet several minutes earlier says he bought it in "China Town."
Yankees manager Joe Girardi didn't see getting an opportunity against Francisco as a shot at payback.
"I don't really worry about what he said," Girardi said. "The way we've been finding ways to win games, you think that you have a chance there."
In a heavy drizzle, Francisco made his first appearance against the Yankees for the Mets and -- you got it -- played chicken with a powerful lineup. Andres Torres made a stumbling catch in deep center field for the first out. The right-hander walked pinch-hitter Raul Ibanez before Derek Jeter singled. Francisco then struck out Curtis Granderson and got Mark Teixeira to pop out for his 18th save in 21 opportunities.
"They tried to give me a little bit of a hard time," Francisco said. "Lately, I've been fighting a little bit with my command but I (found) myself out there and got out of the situation."
The Yankees lost their third in a row following a 10-game winning streak that began against the Mets. They had not lost three in a row since May 19-21.
The afternoon rain didn't deter a crowd of 40,191 from filling Citi Field. It did help alleviate the sizzling heat of the last few days that even inspired a Mets ticket offer. The team sold a limited number of choice seats for $94, the price set to the temperature at the start of Wednesday night's game against Baltimore.