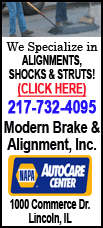 Bateman works in Springfield and happened to be walking to lunch one day when he "noticed old Abe sticking out of the trash." Not thinking twice, he knew that Lincoln could find a home in Logan County.

"I actually rescued a 7-foot, 6-inch Lincoln memorial out of the trash," he said.

"So you're a dumpster diver," Rick Aylesworth heckled.

"Yes, I am," Bateman chuckled. "I just couldn't see throwing it away."

He laughed, recalling the image.

"At one point, Abraham Lincoln was sitting in the back of a truck going down I-55, going to my house."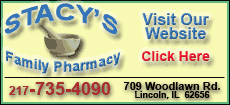 As the first community named for and actually christened by Abraham Lincoln (with the juice of a watermelon) before he became famous, residents of the city of Lincoln and Logan County embrace the heritage of our 16th president with great honor.
Numerous paintings and statues of A. Lincoln can be found inside and outside local courthouses, banks, Lincoln College and museums throughout the county.
And, the replica Bateman rescued has found purpose in Logan County.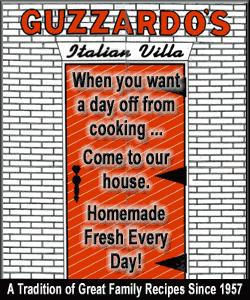 Tourism director Geoff Ladd said the statue would have its first appearance in the Middletown Homecoming parade. After the parade it will be available for children to sit on Abe's lap for a photo op.
It will next appear at the Logan County Fairgrounds during the national railsplitting competition.
The original statue by Daniel Chester French is at the Lincoln Memorial in Washington, D.C.
You can see a photo of the well-known original statue in Wikipedia. http://en.wikipedia.org/wiki/Lincoln_Memorial.
[By JAN YOUNGQUIST]