Something close to that took place over Lincoln this weekend. Some folks heard the buzzing and followed it. Others saw what looked like magical jalopies soaring through the air. It could have been taken for a scene out of the 1968 movie "Chitty Chitty Bang Bang" where a 1910 manned vehicle magically flies through the air.

What it was, was the Midwest Paradactyls WingDing, a gathering of powered paraglider enthusiasts this weekend at the Logan County Airport.

Mark Esme served as the coordinator and was assisted by Nancy Stone as ground crew. Both are from Bloomington.

Esme said the name Paradactyls came out of the image created by the gliders appearing like raptors of the sky.

This being a first-time event, the weekend started off slowly with just a few people arriving on Friday, but by the end there had been about a dozen participants. They came from all directions near and far, including Decatur, Quincy, Indiana, Michigan and Ohio.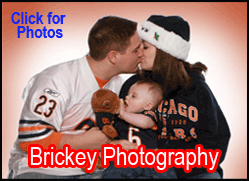 Early mornings and evenings on Friday and Saturday, and one last time on Sunday morning, several powered paragliders could be seen skimming through the air near the airport. To fly safely, the craft need smooth air typically found early in the day and evenings.
Powered paragliders have a small, two-cycle engine and a parachute attached to one of several choices of tubular structures: sitting with three or four wheels or standing with a seat sling.
The open-air craft offer many advantages to those who would like to experience the freedom of flight and similar adventure. Cruising along at 22 mph under no wind conditions and anywhere from a few feet off the ground to loftier heights, preferences usually range between 500 to 1,500 feet above ground. The sport offers a different perspective and a great view of nature and terrain at a slower speed than larger aircraft, as well as an opportunity to take great aerial photos.
The gliders' good visibility, low cost, quick and easy accessibility have also proven to be a benefit in search and rescue efforts, Stone said.
While no pilot certificate is needed, U.S. pilots must follow Federal Aviation Administration regulations for ultralight vehicles, found in Part 103.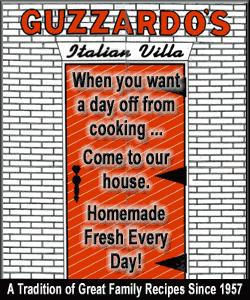 Esme said that training is strongly recommended before going solo. Under controlled conditions, trainees are tethered, called "kiting on a line," which allows the novices to safely learn to steer, increase and decrease altitudes.
When it comes to the adventure of flight, the powered paragliding is relatively inexpensive to get into at $6,000 to $9,000 for a basic setup, Esme said. Additional expenses would be if a trailer or cart is needed, though the back end of a pickup works just great. Also, two-way radios and noise-canceling headsets are enjoyed by most pilots wanting to pal around in the air or give directions to go look at things together. It's just more fun that way, Esme explained.
The cost of operation is low as engines use a combination of oil and fuel delivering an average of three hours of flight from a 3-gallon tank, or a gallon per hour.
This year's participants enjoyed some fun and games that tested skill levels, with a slalom-like setup and a beanbag target drop.
Esme said the Logan County Airport offered many benefits for this kind of activity.
Everyone had a great time while here. A couple camped on-site, and some stayed in local hotels. Participants enjoyed going into town to eat and see some of the sights, as well as really liking the Heritage In Flight Museum at the airport.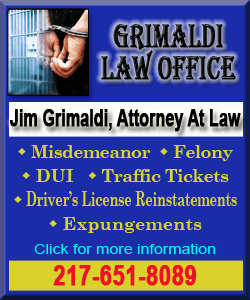 The Pardactyls hope to be back the same weekend next year, the week after Father's Day, and to have more participants.
[LDN]
For more information