USDA announces projects to boost renewable energy production, reduce energy consumption
Illinois farmers benefit from efforts to save money and create jobs

Send a link to a friend
[June 26, 2012] CHAMPAIGN -- Agriculture Secretary Tom Vilsack announced Monday that USDA has selected 450 projects nationwide that are focused on helping agricultural producers and rural small businesses reduce energy consumption and costs, use renewable energy technologies in their operation, or conduct feasibility studies for renewable energy projects. Funding is made available through the Rural Energy for America Program, or REAP, which is authorized by the 2008 Farm Bill.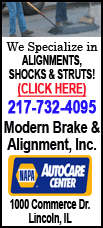 "The Obama administration and USDA are helping agricultural producers and rural small business owners reduce their energy costs and consumption -- and by doing so is helping to create jobs, preserve our natural resources and protect the environment while strengthening the bottom line for businesses," said Vilsack. "This is part of the administration's 'all of the above' energy strategy. Stable energy costs create an environment for sustainable job creation in rural America."

Nine Illinois farmers were awarded funding that will be used to upgrade their existing grain drying systems. The farming operations will see annual energy savings that range from 37 to 49 percent as a result of the upgrades. Eight of the awards were grants that ranged from $9,742 to $19,825. REAP grants can provide up to 25 percent of the cost of making energy-efficiency improvements. One REAP loan was awarded for $331,958 to cover 75 percent of the cost to upgrade a grain dryer system.

"Recipients will use the funding to replace outdated and inefficient equipment with renewable energy technologies," said Colleen Callahan, Illinois Rural Development director. "This program reinforces our efforts to focus on more efficient ways to use our natural resources, cut costs and, ultimately, provide a boost to the local rural economy."

Vilsack's announcement also includes $412,304 in grant funding to 20 agricultural producers and rural businesses to conduct feasibility studies for renewable energy systems. REAP offers funds for agricultural producers and rural small businesses to purchase and install renewable energy systems, make energy-efficiency improvements, conduct feasibility studies and energy audits, and provide renewable energy development assistance.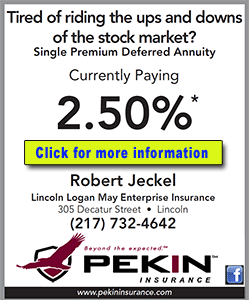 The funding announcement is an example of investments the Obama administration is making to help create jobs and grow the rural economy. For a complete listing of Rural Energy for America Program grant recipients announced Monday, click here.
USDA, through its Rural Development mission area, administers and manages housing, business and community infrastructure programs through a national network of state and local offices. Rural Development has an active portfolio of more than $170 billion in loans and loan guarantees. The Illinois portfolio exceeds $3.5 billion. These programs are designed to improve the economic stability of rural communities, businesses, residents, farmers and ranchers, and improve the quality of life in rural America.
[Text from file received from USDA Rural Development, Illinois]