Despite being a good salesman with experience in the United States, Masaharu Hamada, 51, was demoted at Olympus Corp., forced to take rudimentary tests and ignored by colleagues, in what he alleged was reprisal for raising the issue of supplier complaints.
He received a notice Saturday from this nation's highest court, dated Thursday, dismissing the appeal by Tokyo-based camera and medical equipment maker Olympus of a 2010 lower court decision. It sealed the victory of the little "salaryman" against a giant of Japan Inc.
"We need a society where honest, hardworking people don't lose out," Hamada told The Associated Press. "This is about justice and human rights."
Hamada's story highlights how workers labeled as misbehaving are punished in Japan, where major companies like Olympus offer lifetime employment, although they more freely fire contract and part-time workers.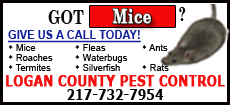 That means employees like Hamada become targets of cruel harassment designed to silence them or make them quit. Hamada was nearly driven to breakdown during his five-year battle.
Japan is behind some Western nations in protecting whistle-blowers. A law to protect them was enacted only in 2006, and critics say it is inadequate because it does not penalize companies that punish whistle-blowers. To pursue legal action, whistle-blowers can't quit as the law only applies to employees.
Only a handful of whistle-blowers have come forward in Japan in the past few decades. When they do, they are treated as outcasts, sometimes being told to sit in closet-sized offices or to mow the lawn. Sometimes even their children become victims of discrimination. So abhorred is the employee who dares to question the company.
Hamada sued Olympus in 2008, saying he was punished for relaying a supplier's complaint that its best employees were being lured away by Olympus. Olympus said he was merely transferred, not demoted.
His case is considered a whistle-blowing case in Japan because he went first to his bosses and then to the company compliance unit, trying to raise questions about the professional behavior of colleagues for the public good, and, as the Supreme Court found, was punished unfairly in retribution.
Last year, the Tokyo High Court reversed an earlier district court decision and ordered Olympus to pay Hamada 2.2 million yen ($28,000) in damages for the transfer. Olympus had appealed.