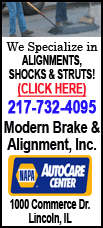 AMR Corp. said Friday that a committee of unsecured creditors agreed to support a three-month extension for AMR's exclusive right to offer a restructuring plan.
An extension could give American the time it needs to complete cost-cutting agreements with labor unions and might help it fend off a takeover bid by US Airways.
The exclusive period has already been extended once and was due to expire Sept. 28, but American will ask for a new deadline of Dec. 27. A federal judge is expected to rule on the request next week.
New long-term labor contracts are a key piece of AMR's plan to reduce costs and emerge from bankruptcy protection as a profitable, independent company.
After years of little progress, American has recently struck agreements covering about 10,000 workers and is talking with others. Pilots will finish voting Aug. 8 on a contract offer, and American will resume negotiations Monday with unions for flight attendants and mechanics.