The combined company will serve about 3 million customers in North Carolina and 4 million more in Kentucky, Ohio, Indiana, Florida and South Carolina. South Carolina regulators still must approve the merged company's plan for operating its combined electrical generation system, but they are not weighing in on the merger. They have scheduled a meeting Monday.
The deal initially valued at $13.7 billion will give it the most customers, power capacity and market value in the U.S.
"This is a blockbuster. It creates a very large entity that should be pretty stable," said Steve Piper, an energy consultant at SNL Energy.
The company led by Charlotte-based Duke Energy will be able to borrow money more cheaply as it sheds more coal-burning power plants, builds facilities able to burn cheaper natural gas, and considers more investment in nuclear energy, Piper said. If the Southeast is able to return to heady economic growth rates that preceded the recession, the combined company can maintain stable and even declining power rates, he said.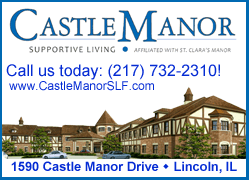 Raleigh-based Progress also operates in heavily regulated states and has been more protected from the recent decrease in wholesale power prices than Duke, which operates in deregulated states like Ohio.
Regulators saw the deal as the best possible in an environment of energy industry consolidation, North Carolina Utilities Commission chairman Edward Finley Jr. said.
"It seems far preferable for Progress Energy to merge with North Carolina-headquartered Duke Energy than with a company in another state," he said.
Conditions North Carolina regulators placed on the deal include the combined company passing along at least $650 million in savings to state customers. The merger also is expected to result in operating efficiencies that will mean lower future rate increases, the commission said.
Any costs related to completing the merger can't be passed on to North Carolina utility customers, the commission said. That includes severance costs of about $230 million as Duke and Progress shed up to 1,900 jobs.