The deal is likely to become a benchmark for pilot talks at United Airlines, too, and will ripple through negotiations at other airlines. And because unhappy pilots can make it tougher to run an airline, Delta will benefit from having a settled contract that runs through the end of 2015.
The new contract will allow Delta to accelerate a shift toward bigger jets in favor of smaller, money-losing 50-seat regional jets that connect passengers in smaller cities to Delta hubs. The shifts won't happen overnight, but rather over the next few years. In some cases Delta is expected to need to renegotiate airplane leases and agreements with the feeder airlines that it hires to fly under the Delta Connection name.
The new deal lets Delta get rid of 50-seat regional jets more quickly, while at the same time flying more 76-seat jets. Fifty-seaters have become money-losers due to higher fuel prices. Passengers generally prefer bigger jets, and Delta has long said it wants to reduce its use of 50-seat planes.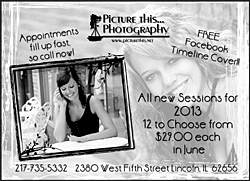 Meanwhile, pilots at major airlines try to limit the use of small jets because they don't like to see their airline's flying done on small planes flown at lower pay by pilots at feeder airlines. That's why the use of regional jets is one of the biggest issues airlines and pilots tussle over. It's a key sticking point in United Continental Holdings Inc.'s talks this week seeking a single contract to cover pilots who came from both United and Continental.
Negotiations between airlines and pilots are often difficult. But Delta and pilots struck a deal well in advance of the end of this year, when their previous contract had been due for changes.
The deal:
Caps the number of 50-seat jets at 125, down from 343 now, according to the union. The union estimated that getting rid of 50-seaters faster would save Delta $473 million in maintenance and ownership costs on those planes, according to numbers the union said the company provided during negotiations.

Allows 70 more jets with 70 or 76 seats.