Global markets sighed with relief, debt-saddled Italy and Spain appeared victorious and Germany's Angela Merkel faced potential criticism at home for conceding to pressure for an immediate deal.
Leaders of 17 countries that use the euro agreed to:
-Allow two European bailout funds to pump money directly into troubled European banks, rather than make loans to governments to bail out the banks. The move rescues banks without putting strapped countries deeper in debt.
-Use bailout money "in a flexible and efficient manner to stabilize" European government bond markets.
-Let countries that have made economic reforms as require by EU authorities tap the European rescue funds without submitting to stringent bailout programs.
-Tie their budgets, currency and governments ever tighter in a vast new economic union down the line.
European Council President Herman Van Rompuy called it a "breakthrough." Global stock markets and the euro rallied hard.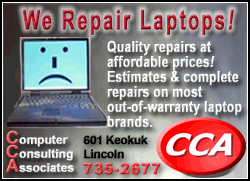 Concerns remain. Most of the measures approved in the Brussels summit will take months to come into force. The (EURO)500 billion ($630 billion) firepower of the permanent bailout fund may not be enough. And given how shaky Spain's and Italy's finances are, and how jittery markets are, new roadblocks could send the continent back into crisis.
But some key points will kick in within 10 days: On July 9, eurozone countries will agree to give Spanish banks rescue loans and also allow the current, temporary European bailout fund to directly purchase Spanish government bonds.
The decision is a victory for Spain and Italy, whose borrowing costs have risen to near unsustainable levels despite their efforts to cut government spending and reform their labor markets.
In Germany, Chancellor Angela Merkel is likely to face a grilling from a skeptical German Parliament later. Heading into the summit, Merkel had stuck to her line that any financial help from Europe's bailout fund must come with tough conditions, so a separate decision allowing countries that have reformed their economies easier access to bailouts, without such stringent conditions, was widely seen as a defeat by the German press.
Merkel insisted the funds would still only be released when it was clear countries were undertaking serious reforms.
"We remain completely within our approach so far: help, trade-off, conditionality and control, and so I think we have done something important, but we have remained true to our philosophy of no help without a trade-off," Merkel told reporters in Brussels.
Van Rompuy dismissed talk that Merkel had lost in the negotiations.
"It was a tough negotiation," Van Rompuy said. "And you can't summarize this in winners and losers."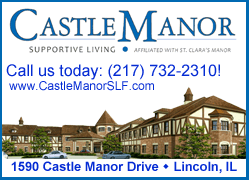 In addition, the leaders of the eurozone countries authorized the EU bailout funds to buy bonds of countries in order to reduce the interest rates the markets charge.
Leaders of the full 27-member European Union, which includes non-euro countries such as Britain and Poland, also agreed to a long-term framework toward tighter budgetary and political union, though those plans will require treaty changes and won't be realized for years.
The scale of the moves were unexpected and provided investors a reason for optimism, even as analysts cast doubt on the plans' feasibility and noted that some fundamental problems with the common currency remain.
"I think the elements we put together will reassure the markets," said Eurogroup President Jean-Claude Juncker.
Mario Draghi, the head of the European Central Bank, was similarly optimistic.
"I'm actually quite pleased with the outcome of the European Council," said Draghi. "It showed the long-term commitment to the euro by all member states of the euro area. But also it reached tangible results in the shorter term."
Stocks around the world surged Friday, with markets in countries on the front line of the crisis doing particularly well. Italy's FTSE MIB and Spain's IBEX indexes each rose 3 percent.