The Commerce Department said Friday that consumer spending was unchanged in May. Income growth edged up 0.2 percent, but that was mostly because of gains from investments. Wages, the largest component of income, were essentially flat.
Americans cut back spending on cars and other long-lasting manufactured goods, even though they paid less for gas. Consumers did increase how much they spent on services for the second straight month, one of the few positive signs.
The government also said spending after adjusted for inflation was weaker in April and March than first thought.
Consumer spending drives roughly 70 percent of economic activity. The mostly disappointing report suggests growth in the April-June quarter could be weaker than the previous quarter's modest 1.9 percent annual pace.
Paul Dales, senior U.S. economist for Capital Economics, said annual growth in the second quarter could be closer to 1.5 percent.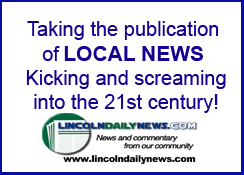 Job growth has tumbled in the past two months. Consumer confidence has fallen. And growth in manufacturing has slowed, in part because Europe's financial crisis has dampened demand for U.S. exports.
Some economists are hopeful that lower gas prices could lead consumers to spend more this summer.
"Looking ahead, the recent fall in gasoline prices will soon boost real consumption," said Dales. "But a sustained and significant acceleration in consumption growth cannot take place without faster jobs growth too."
Consumer spending on autos and other durable goods fell 0.4 percent in May. Spending on non-durable goods dropped 0.8 percent, mostly because of the lower gas prices.
The declines were offset by an increase in spending on services, which include everything from doctor's visits to rent payments. Service spending rose 0.3 percent in May, the second straight increase.
Joel Naroff, chief economist for Naroff Economic Advisors, said the gains in spending on services are notable because services account for two-thirds of spending and nearly 45 percent of economic activity.
Still, unless pay increases, consumers are likely to remain cautious about spending, he said.
"For people to get back into the malls and showrooms, incomes will have to rise faster than we are seeing," Naroff said. "The big problem is wages, which are simply flatlining."