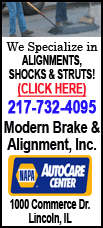 The dispute involves Campbell's longtime former modeling agent, Carole White, who joined with a Miami Beach, Fla.-based cosmetics company to form Moodform Mission in the 1990s.
Her New York court fight with the model was mentioned at Taylor's 2010 war crimes trial, at which White contradicted the model's testimony about some alleged blood diamonds -- gems used to finance wars -- she received from the former Liberian president. Taylor was convicted of arming and supporting murderous rebels in Sierra Leone in return for blood diamonds; he was sentenced in May to 50 years in prison. He plans to appeal his conviction.
At his trial in the Netherlands, Campbell said she didn't know the source of the stones presented to her after a dinner at former South African President Nelson Mandela's mansion in 1997, or even that they were diamonds. She gave them to a friend to donate to charity.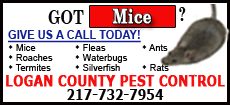 When White took the stand and insisted that Campbell knew Taylor had provided the stones, Taylor's lawyer accused White of lying to further her lawsuit over the perfume fallout. White denied it.
In the perfume suit, Moodform Mission said it was unfairly squeezed out of its share of millions of dollars in profits from such scents as Naomi Campbell, Cat Deluxe and Seductive Elixir after working for years to line up a 1998 fragrance deal for Campbell.
The agreement called for regular payments to Moodform Mission once the scents went on the market in 2001, netting Campbell millions of dollars over the years, according to the company's lawsuit. It said Campbell violated the contract by inking a new fragrance-licensing agreement in 2008.
The new deal "was a fraudulent scheme arranged by (Campbell) for the purpose of avoiding her obligation to pay Moodform Mission the money required to be paid to it," said the suit, filed in 2009.