Minutes later, the 53-year-old Marin was dead.
Now investigators are trying to confirm their suspicion that Marin popped a poison pill after the jury found him guilty of arson, a bizarre ending to a case that began in 2009 when he emerged from his burning mansion in scuba gear.
Prosecutors said he torched his home when he couldn't keep up with the payments. Marin, an attorney and father of four, faced seven to 21 years in prison.
"This is one of the strangest cases I've seen in a long time," said Jeff Sprong, a spokesman with the Maricopa County sheriff's office. "We're hoping to find out exactly what he was thinking and exactly what he took."
Detectives will get the liquid from the sports drink tested for poisons. An autopsy was being conducted Friday to determine if any poison was in Marin's system, but results weren't expected to be released for months.
Marin's four grown children, who live in Arizona, did not return requests for comment, nor did his attorney, Andrew Clemency, or prosecutor Chris Rapp.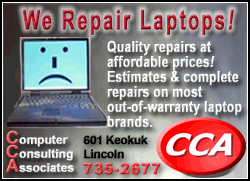 Marin, a former Wall Street trader, had summited Everest and wrote on his Facebook page that he had scaled six of the world's seven tallest mountains. He also was an art collector who had original Picassos.
Prosecutors painted him as a desperate man who had $50 in his bank account in July 2009, down from $900,000 a year earlier. He also had a monthly mortgage payment on the mansion of $17,250 and an upcoming balloon payment of $2.3 million.
Marin also owed $2,500 a month on a different home and owed $34,000 in taxes, prosecutors said.
On July 5, 2009, Marin told investigators that he escaped a blaze in his 10,000-sqaure-foot mansion in a posh part of Phoenix using a rope ladder and wearing scuba gear to avoid inhaling smoke.
Fire investigators later determined that the blaze was intentionally set. As Marin was led off to jail, he told reporters that he was innocent and "utterly shocked" that he was being arrested.
On Thursday, a jury found Marin guilty of a felony count of arson of an occupied structure.
After the verdict, he appeared to put something in his mouth, according to video footage. Soon after, a bright-red Marin coughed, reached for a tissue, buried his face in his hands and appeared to sob, The Arizona Republic reported.
Marin then began making noises that sounded like snores and whoops as he began convulsing and fell on the floor face-first, according to the newspaper.