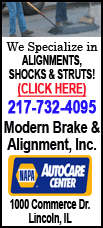 This time, though, the attack was at his own Jane Goodall Institute Chimpanzee Eden in eastern South Africa. And Cussons, host of the Animal Planet show "Escape to Chimp Eden," is without an explanation.
In telephone interview Saturday, Cussons said he would have to wait until the severely injured victim, a University of Texas at San Antonio anthropology graduate student who was inspired by famed primatologist Jane Goodall to study chimps, was well enough to provide details on what sparked Thursday's attack.
It was the first such attack since Cussons, working with Goodall's renowned international institute, converted part of his family's game farm into the sanctuary in 2006.
"You can train for it, you can do your best to prepare," Cussons said. "But when it actually happens, it's shocking and traumatic for everyone."
Cussons's team quickly evacuated the dozen tourists to whom Andrew F. Oberle had been giving a lecture and tried to separate the chimps from Oberle. In the end, Cussons, who was himself attacked by a chimp as he tried to pull it off Oberle, took the extreme step of firing into the air, scaring the animals away.
Oberle was bitten repeatedly and dragged for nearly a kilometer (half mile). Cussons said one of the chimps was injured in the scuffle, and he was awaiting a veterinarian's report to determine the nature and extent of the injury. No one else was hurt.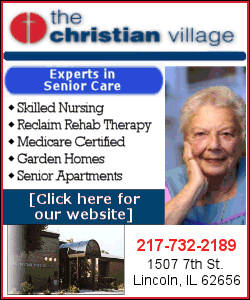 Cussons said it was the first time he had asked Oberle to speak to visitors. The student had arrived last month for a follow-up study visit after an extended stay to observe the chimps a year or so ago, Cussons said. As a researcher, Cussons said Oberle had been trained to ensure he understood how the animals might behave and knew to keep a safe distance. Cussons said Oberle was given additional training before addressing the tour group.
Cussons said Oberle broke the rules by going through the first of two fences that separate humans from the chimps. The chimps then grabbed him and pulled him under the second fence, which is electrified. Cussons said it was unclear why Oberle had moved so dangerously close.
Only after Oberle is well enough to talk will investigators "be able to find out why he crossed the safety fence to go on to the main fence," Cussons said.
Mediclinic Nelspruit hospital said Saturday that the 26-year-old Oberle remained in critical condition in intensive care. Oberle underwent surgery at the hospital Thursday.
Cussons said Saturday that Oberle's mother was on her way to South Africa. Oberle's mother, Mary Flint of St. Louis, said Friday that chimpanzees have been her son's passion since seventh grade, when he watched a film about Goodall.
Goodall, a Cambridge University-trained ethnologist, began studying chimpanzees in Tanzania's Gombe National Park in 1960. Since 1994, her institute has been involved in conservation programs across Africa. The institute says its Tchimpounga Chimpanzee Rehabilitation Center in Congo is the largest chimpanzee sanctuary in Africa.