The South American group also announced that Venezuela will become a full member starting July 31, a move that will link the region's most powerful agricultural and energy markets.
Paraguayan President Fernando Lugo was impeached by the country's Congress a week ago in a fast-track trial triggered by a land eviction that killed 17 people in clashes between police and landless peasants.
Argentine President Cristina Fernandez told other heads of state at a Mercosur summit Friday that the "democratic order was broken" in Paraguay because it carried out a two-hour trial where Lugo was not allowed a proper defense. It will be suspended from Mercosur until it holds presidential elections next year.
But Fernandez said Paraguay would not be slapped with economic sanctions because "they never hurt governments. They always hurt the people."
Paraguay is among South America's poorest nations and any economic sanction by the bloc would have been disastrous since half its trade is with fellow Mercosur founding members, Argentina, Brazil and Uruguay.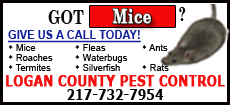 Mercosur barred Lugo's replacement, former Vice President Federico Franco, from attending the summit. Franco says the transition of power in Paraguay was carried out according to the law.
Lugo said at first that he would attend the meeting in order to plead his case with regional leaders but later changed his mind. He then spoke out against retaliatory economic sanctions, which he said would only hurt ordinary Paraguayans.
The landlocked country is highly dependent on beef and soybean exports and is already suffering from a recent drought that parched soy fields and an outbreak of foot-and-mouth disease last year that forced the slaughter of hundreds of cattle heads to prevent the spread of the contagious disease.
Paraguay has a long history of dictatorships and fragile democracies. The removal of Lugo, a former Roman Catholic bishop whose presidency was eclipsed by a cancer diagnosis and several paternity scandals, plunged the country into a political crisis and became a top priority for regional leaders. Several governments called back their ambassadors and some called his ouster a coup.
The Union of South American Nations, or UNASUR, also suspended Paraguay during an emergency meeting Friday and handed the pro-tempore presidency to Peru for 12 months. The regional grouping said Fernando Lugo was not allowed a proper defense.
Retaliation for Lugo's ouster came from Venezuela's state-run oil company Petroleos de Venezuela (PDVSA), which earlier canceled a bilateral deal to supply Paraguay with diesel oil.
Sergio Escobar, who heads Paraguay's national oil company, announced Friday that Petroleos de Venezuela had instructed an intermediary firm not to deliver 150,000 cubic meters, expected over the coming months.
At the Mercosur summit, Argentina's Fernandez also announced that Venezuela will become a full member of the trade bloc during a ceremony in Rio de Janeiro on July 31. The union links the region's top agricultural and energy suppliers.