Now their finance ministers have a week and a half to work out a lot of the details, and investors will be paying close attention.
Financial markets liked the broad outlines of the plans that emerged Friday from a meeting of the leaders of the 27 European Union countries.
Markets roared their approval after the EU leaders declared they would:
- Centralize regulation of European banks and, if necessary, bail them out directly, instead of funneling loans through governments that already have too much debt.
- Ease borrowing costs on Italy and Spain, the euro region's third- and fourth-largest economies.
- Stop mandating painful budget cuts to every country in need of emergency financial aid.
-Tie their budgets, currency and governments more tightly.
The decisions made at the EU summit in Brussels won't end the crisis that has gripped Europe for nearly three years. Plenty of questions remain about how the bank bailouts would work, whether there's enough money committed to rescue banks and governments and whether impoverished, indebted Greece will be forced out of the 17-nation euro club.
But for EU leaders who have consistently underwhelmed their exasperated publics and nervous financial markets, Friday's efforts marked a breakthrough.
The prime minister of Ireland -- one of the five eurozone countries that have required emergency funds -- said the plans marked a "seismic shift in European policy." British Prime Minister David Cameron said that "for the first time in some time we have actually seen steps ... to get ahead of the game."
There was an immediate sign that Europe's latest plan was easing fear in financial markets: The cost for the troubled government of Spain to borrow fell dramatically. The interest rate, or yield, on the country's 10-year bonds fell by more than half a percentage point, to 6.34 percent.
The Dow Jones industrial average recorded its second-biggest gain of the year, and stocks advanced even further in Europe -- in strong and weak countries alike. The benchmark stock index in Germany rose 4.3 percent, by far its best performance this year. Germany has the biggest economy in Europe, and a warm reaction there was a crucial sign of approval for the plan. Prices for oil and other commodities shot higher, another sign that the plan may remove a big barrier to a healthier economy.
David Kelly, chief global strategist at JPMorgan Funds, says financial markets have been slow to respond to good news about Europe, including an election Greece that empowered pro-euro leaders. That means markets could continue to rise, despite lingering problems.
"The point is, ugly is more than priced in," he said.
At first it looked like the summit would produce little more than a modest plan to stimulate growth in Europe. But Italy and Spain, whose borrowing costs have soared to dangerous levels, refused to sign off on the $150 billion spending plan unless something was done to ease their financial burdens.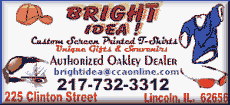 After an all-night standoff, the leaders agreed to expand the use of Europe's bailout funds -- and do so without imposing strict austerity measures on countries that are meeting existing pledges to control spending. The bailout money could be used to buy bonds to drive down a country's borrowing costs. Or it could be loaned directly to troubled banks, which EU leaders said would help break "the vicious cycle" in which weak banks and weak governments threaten to drag each other down.
Previously, European leaders insisted that the two bailout funds be used only to rescue governments -- like Ireland, Portugal and Greece. If money was going to be used for troubled banks, it had to first go to a government. But that added to the debt on a government's books because it was responsible for repaying the money.
The bids to rescue banks ended up raising fears about the ailing governments; Spain's borrowing costs rose dramatically two weeks ago after the eurozone countries agreed to lend it $125 billion to rescue its banks.