Obama traveled to Colorado Friday to witness the damage caused by the fires after declaring a "major disaster" in the state and promising federal aid. More than 30,000 people have been evacuated in what is now the most destructive wildfire in state history.
"One of the things that happens here in America is when we see our fellow citizens in trouble and having difficulty, we come together as one American family, as one community," Obama said Saturday in his weekly radio and Internet address.
The federal government has provided firefighters, fire engines, and aircraft, including 19 air tankers to assist in fighting the fires in Colorado and other Western states.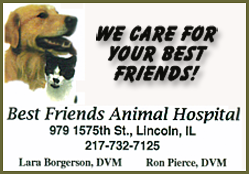 Obama's focus on the Colorado fires came at the end of an eventful week at the White House capped by Thursday's Supreme Court decision upholding Obama's health care law and congressional passage of two Obama priorities -- a highway construction bill and an extension of lower student loan rates. Obama acknowledged that choosing the fires as the topic of his Saturday address was unusual, but said it was an opportunity to focus on the problem facing the people of Colorado.
Obama emphasized the role the federal government was playing in addressing the disaster, a lesson learned from the Bush administration's widely criticized response to Hurricane Katrina in 2005.
"We're going to continue to make sure that the Federal Emergency Management Agency, the Forest Service, our military and National Guard and all the resources that we have available at the federal level are brought to bear in fighting this fire," he said.
Obama's attention to Colorado takes on added significance coming less than five months before the Nov. 6 presidential election. Colorado is an important swing state in Obama's contest with Republican challenger Mitt Romney.